Computer animation produces animated images with help of computer graphics. Major developments in the animation technology has given rise to the modern-day 3, 4 and multidimensional imaging. Animation on the other hand involves providing motion to the inanimate objects. Both 3D motion capture and 3D CGI depend on computers for the desired results. Growing use and commercialization of the technology is said to be the major driving factor for the global 3D animation market. The growth in demand is expected to be the crucial element behind the growth and success of this industry during the next few years to come. According to the experts, advancements in the media and entertainment fields are also expected to create the desired effects for the companies, in terms of revenue channels and global presence.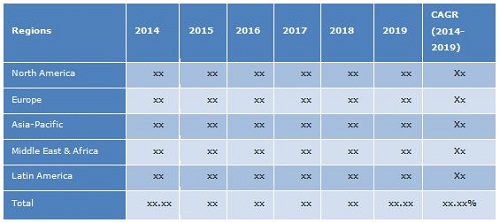 Drivers and Trends in 3D Animation
The global three-dimensional animation is a relatively new technology and it has been a significant part of the creative industries like media and entertainment. Apart from media, this technology is gaining wide recognition across the fields like corporate production, textile, clothing and fashion, advertisement, television, computer gaming, and publishing. This wide range of applications is expected to provide major boost to the global 3D animation market. The global animation industry is set to witness healthy growth during the forecasting period. Creativity and innovation are expected to be the basic parameters behind the success of the advanced 3D methods to find ideal applications across various industrial verticals.
Segmentation
Growth in applications across media, entertainment and architecture and construction industries are set to help this industry avail maximum benefits in the years to come. In order to understand the basic trends, drivers and future prospects for the industry, the researchers have segmented this market on the basis of various major components. The global 3D animation market is segmented on the basis of the types of software, hardware, applications, end-user verticals and regional demands. The software segment is sub-segmented into packaged, plug-in, and software development kits or programs. The hardware segment includes motion capturing systems, video cards, GPUs, workstations and others. Geographic regions include NA, EU, APAC and RoW.
Forecasts
According to the market research reports, the hardware segment is expected to dominate the global 3D animation market. The industry is also expected to grow at an anticipated CAGR of over 14% from 2014 to 2019. At the projected CAGR, it is estimated to be worth $40.78 billion by the end of the year 2019, which is currently poised at $21.06 billion. The media and entertainment is expected to be the strongest growing end-user segment for these technologies. Growing rate of adoption for the 3D animation technology is expected to be a heartening sign for the market. Growing support from governments and authoritative bodies are also creating strong growth prospects for the existing players in the market.