The energy management systems are used to optimize, control and monitor the performance transmission and generation systems. These systems work as turnkey solutions playing a huge role in the improvement of energy efficiency. Changing government norms and increasing stringency of the energy policies of the governments from around the world are creating major impact on the global energy management systems market. The EMS market of the world is set to witness healthy growth in terms of adoption and applications across various industrial verticals. Technological advancements and demand from emerging economies also play crucial role in the overall conditions of the industry.
EMS Market Drivers
As mentioned before, increasing demand and rate of adoption are the major drivers for the industry. Governments from around the world have critical role to play in the growth in adoption and rising demand in the market. Energy efficiency has become the ultimate goal for the world in order to maintain healthy environment and also utilize the available energy resources for a longer period of time. As a result, governments and authoritative bodies from around the world are making special attempts to adopt the technologies in the energy management systems market. All these factors are influencing the overall growth and demand for these systems and solutions. Continuously evolving technology and rising demand from developing countries are also expected to record their influence on the market.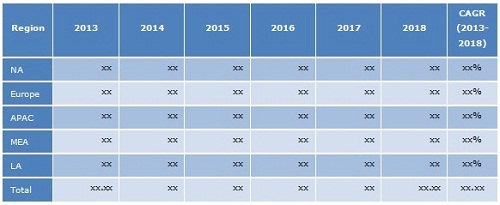 Trends and Forecasts
In order to understand the latest trends, researchers have categorized the global energy management systems market into different segments and sub-segments. These segments include software, devices, solutions, applications, and geography. In depth analysis of all these segments provide details about the overall conditions of the market, future growth prospects, competitive outlook, strategies and market positions of the key players and geographic distribution of the energy management systems. According to this analysis, the global energy management systems market is poised to grow at an impressive CAGR of over 17% to reach $38.49 billion in 2018. The market is estimated to maintain the said compound annual growth rate from 2013 and jump from $17.4 billion to reach the estimated figures.
The research also claims that the current winning streak of the global market will majorly depend on the stringent government policies from across the world. Energy conservation and efficiency are expected to be the buzzwords for the world, making energy management systems market a stable industry, which is anticipated to maintain growing at a healthy pace. North America is expected to witness exponential growth due to the rate of adoption and absolute dollar value. Regions like Latin America and Asia Pacific are also expected to witness healthy growth towards the end of the forecasting period.