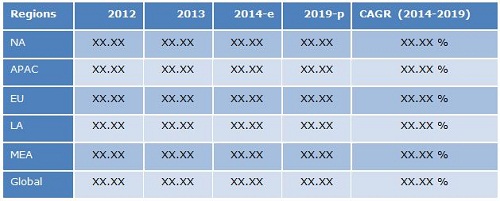 Fleet management organizes the transportation fleet of an organization, which could include ships, rail cars, trucks, helicopters, planes and motor vehicles. This system takes care of different functions including vehicle maintenance, financing, telematics and management of speed, drivers and fuel. Rapid rise in the global transportation sector is creating rise in demand in the fleet management market. The smart ways of transportation and management of the fleets are expected to influence the overall adoption and revenue channels in this market in the coming few years. Emerging parts of the world are also expected to perform well with the rising demand for the solutions available in the market.
Segmentation in Fleet Management Industry
Researchers segment the global market on the basis of the types of telematics technologies, which include cellular, and satellite or global navigation satellite systems. Fleet analytics software in the market are categorized into on-premise and cloud-based software. Vendor services are segmented into maintenance and support and deployment and customization services. Vehicle tracking and monitoring devices are categorized into display terminals, communication transreceivers, RFID tags, RFID readers, sensors, and other devices like power and battery sources, driver alarms, and text-to-speech devices. The types of vehicles include corporate fleets, trucks and trailers, container ships, light goods vehicles, commercial and freight aircrafts, buses, trams, cruise ships, goods and passenger trains, etc.
Drivers and Restraints for the Market
The global fleet management market is driven by three crucial drivers, which include rising demand for operational efficiencies, growing environmental concerns, and decreasing hardware and connectivity costs of the vehicles. Growth in environmental concerns and implementation of stringent laws has also created steady rise in demand for the market. Driver safety and cost sensitivity of the fleet owners are expected to be the key restraining factors for the global market. However, the industry is expecting positive growth opportunities from futuristic high-tech vehicles and tremendous growth in the emerging economies. As a result, the industry is poised to witness steady rise in the years to come.
From 2014 to 2019, the fleet management market is expected to grow at an impressive CAGR of over 24%. At the estimated growth rate, the market is poised to become worth $35.35 billion by the end of the year 2019. As of 2014, the market is estimated to be worth $12.06 billion. Asia Pacific region is expected to witness highest growth rate during the next few years to come. Rapid industrialization and growth in the transportation industry in this region is set to create exciting opportunities for the existing as well as potential players in the market.