Understanding the location or geographic components of the business data helps the enterprises in numerous ways. It helps gaining essential business insight, which helps to leverage location intelligence in a more essential manner. As a result, more and more companies are now utilizing these services, creating positive prospects of growth in the global location analytics market. Growing awareness about the advantages of these services and technological advancements in the global industry is considered to be the key components pushing the industry ahead. Emergence of advanced technologies and demand from the developing countries are also considered to be the most vital elements helping the location intelligence market at a steady rate.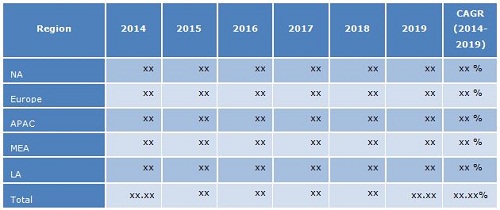 Scope of Research in Location Intelligence Market
The global location analytics market is segmented on the basis of the types of software, services, applications and geographic regions. The software programs available in the industry are sub-segmented into geocoding, transform and load, data integration and extract, mapping, analytical, and reporting and OLAP visualization software programs. The service segment is sub-segmented into system integration services, consulting services and managed services. The applications segment is sub-categorized into workforce management, operational profitability, facility management, marketing and customer management, tracking and route management, situational awareness and risk assessment.
Apart from the above mentioned segments, the location analytics market is sub-segmented on the basis of the deployment types and size of the organizations. The deployment types include on-demand and on-premise deployment. Based on the size, the organizations are divided into small and medium businesses and large organizations. On the basis of geography, location intelligence market is sub-categorized into Europe, North America, Middle East and Africa, Latin America and Asia Pacific. Analysis of all these segments helps the researchers to understand the prevailing trends as well as the future growth prospects in the industry.
Drivers and Forecasts
The global location analytics market is expected to be driven by the rising demand. This demand is said to be triggered by growth in popularity of the location-based services, shifting focus towards competitive intelligence and market intelligence, growing trend of customer care and satisfaction and risk and compliance management. All these factors are also expected to drive the technological advancements in the industry. The major restraints for the market include privacy concerns and connectivity and data integration. As far as the opportunities in the industry are concerned, the market presents major opportunities for real-time location analytics, streamlining the cash flow and business process, growth in the emerging markets and advancements in terms of technology.
According to the analysis of all these aspects, the global location analytics market is expected to maintain a healthy CAGR of over 11% from 2014 to 2019. At the expected CAGR, the industry expected to grow from the current market worth of $6.83 billion (in 2014) to reach past $11.84 billion by the end of the year 2019.