Maritime security is a crucial aspect of national security, which is also the reason why it is strictly managed by various government operated regulatory bodies. Maritime security faces diverse challenges ranging from armed robbery, piracy, smuggling, and maritime terrorism and so on. As a result, governments are keen on tightening the security drills at their sea bodies. Global maritime security market is witnessing major differences since past few years. Increasing threats of unconventional and irregular warfare and terrorism are the driving factors for the industry. According to experts in the field, the industry is set to witness steady growth in demand in the next few years to come. This growth is regarding advancing technologies and emerging markets.
Market Drivers for Maritime Security
Diverse rules and regulations set by different governments and international trade organizations and local industrial bodies prove to be major drivers for the maritime security market. These rules and regulations help protecting the sea borders and alleviate most of the possible risks posed to trouble maritime regions. Along with major threats to maritime transportation and losses in case of organized crimes, maritime security also needs to safeguard the sovereignty and national treasures of the nation. Biggest threats for maritime across the world include illegal seaborne immigration, terrorism and organized crimes, environmental destruction, piracy and transnational criminal threats and so on. Increasing use of technology is increasing both opportunities and challenges in the industry.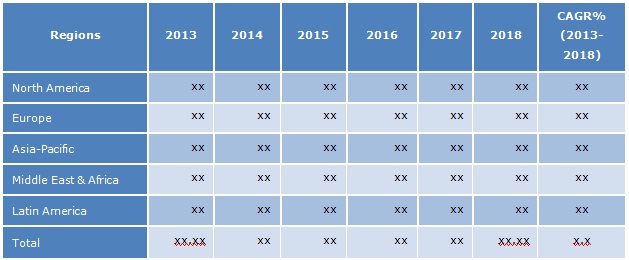 Segments
In order to understand the maritime security market, researchers have segmented it based on the types of systems and technologies, services, categories and regions.
Systems: Surveillance and tracking, detectors, access control, screening and scanning, weather monitoring, geographic information system (GIS), SCADA, communication, smart containers, etc.
Services: Maintenance and support, investigation and risk assessment, training and staffing, consulting and other services
Categories: Vessel security, port security, critical infrastructure security, coastal surveillance and other categories
Geography: North America, Latin America, Europe, Middle East and Africa and Asia Pacific
Forecasts
According to market research reports, maritime security market is expected to continue growing at a CAGR of over 9% from 2013 to 2018. During the forecasting period of over four to five years, the market is anticipated to become worth more than $19.48 billion by the end of 2018. In 2013, the industry was poised at $12.55 billion. National and international regulations and their strict implementation are the strongest drivers for the global industry. They are also vital for changing designs and integration of security systems in the industry. geographically, Asia Pacific region is expected to make remarkable growth during the forecasting period. Rapid growth of emerging markets and BRICS countries will also have essential influence on the market trends worldwide. As of 2013, the industry of maritime security is dominated by North America.