Emergency communication or mass notification are computer based systems that support one way and two way communication in case of organizing emergency messages between people and groups of people. Mass notification services are designed to boost and integrate cross-platform communications from different communication technologies in case of emergencies. Increasing number of catastrophic natural calamities, terrorist threats and other disasters have increased awareness towards these systems, which is a vital sign for mass notification market across the world. According to the reports from leading market research companies, the MNS market is poised to make strong growth in terms of compound annual growth rate and business expansions across different parts of the world.
Segments in Mass Notification Market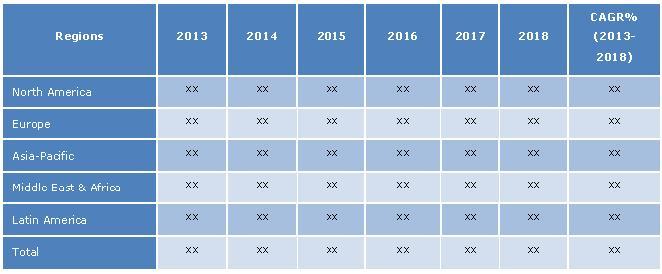 In order to understand the present condition and future growth of the market, one needs to understand its performance from the current past. Market research reports help understanding the basic factors influencing the performance of a market. These factors include market trends, challenges, opportunities and competition in the industry. The best way to understand these factors is through segmentation. The mass notification market is segmented based on the types of products, deployment and solutions available in the MNS market. Demand for these systems across different industrial verticals and geographic demands are also taken into consideration. Following are the details:
Products: Software, hardware and services
Solutions: Wide area, in-building and distributed recipient solutions
Applications: Business operations, integrated public alerts and warnings, interoperable mass notification, business continuity and disaster recovery
Deployment: On demand and on premise
Industries: Automotive, healthcare, energy and power, transportation and logistics, government and others
Geography: North America, Asia Pacific, Middle East and Africa, Europe and Latin America
Drivers, Challenges and Forecasting
Major factors responsible for the current impressive growth of mass notification market include rapidly increasing demand across different geographic regions, need for public safety, and requisite for business continuity, increasing awareness towards emergency communication systems and growing trend of mobility. As far as the challenges for emergency communication market are concerned, they include lack of regulation in different industrial verticals where these systems are deployed. According to the reports, apart from education and defense, all the other verticals need correct deployment of mass notification systems.
Forecasting reports for mass notification market explain that the industry will continue growing at a CAGR of over 21% from 2013 to 2018. At this impressive rate, the market is expected to reach $6.41 billion in 2018. As of 2013, the market is worth $2.41 billion. Based on geographic regions, North America is expected to dominate the market, which will be succeeded by Europe and Asia Pacific regions. Increasing demand in emerging market is a vital sign of growth for the industry.