Rise in number of threats virtual and physical threats is increasing demand for perimeter security across the world. Increasing illegal immigration, risk of terrorist attacks, rising crime rate, growth in the anti-government movements across the world, and various regional and international issues are driving the global perimeter security market. Recent occurrences like security breaches at the airports and embassies are increasing demand for security that can secure the infrastructure, people and sovereignty of a nation. All these factors are influencing the growth in the global market, which is now expanding across emerging regions of the world.
Growth and Trends in Perimeter Security Industry
Increasing number of security breaches, terrorism threats, anti-government movements, and such other activities have made perimeter security vital. These security systems take care of the security of the critical infrastructure, government, transportation, commercial sites, and all such sensitive areas of the country. Governments from across the world have created different standards, rules, and regulations for perimeter security, which plays key role in the overall development and revenue channels in the perimeter security market. These systems mainly comprise of video surveillance, intrusion detection, access control, and communication systems.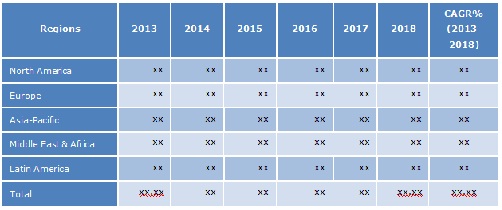 These technologies in perimeter security market are further segments on the basis of the types of products and their applications. For instance, intrusion detection segment is divided into radar sensors, microwave sensors, seismic sensors, and infrared sensors, etc. According to the growth reports and projected prospects in the market, transportation and commercial facilities, video surveillance systems, and system integration and consulting services are expected to remain some of the highest growing markets. Economic downturn in the European market is the major concern for the global market. Slow economy has restricted spending capacity in the industry.
As far as other geographic regions are concerned, North America is expected to dominate the global perimeter security market with maximum market share. According to the market research reports, the region is also expected to maintain the current spree during the forecasting period of next four to five years. The industry is expected to grow at an estimated CAGR of over 6% from 2013 to 2018 and reach $17.7 billion by the end of 2018. It was worth $11.6 billion in 2013, which is a positive sign for new entrants in the industry. Emerging markets like Asia Pacific, Middle East, Latin America, and Africa are also expected to witness steady growth during the forecasting period.