The issue of risk is hard to pin down, for many organizations and large scale business enterprises. As a result, anticipating and managing them becomes a huge task in itself. Risk analytics comes across as an effective tool in such situations that provides clear guidelines and helps you understand the risk profile and ways to manage them effectively. Business leaders can easily deploy adequate capital for avoidance of the risk factors and manage the damage to the supply chains and improvise on the risk tolerance. The global risk analytics market is witnessing strong growth across different industrial verticals. This rise is a result of the strong rate of adoption and technological advancements in the existing solutions in the industry. As a result, many potential players are also looking for investment opportunities in this market.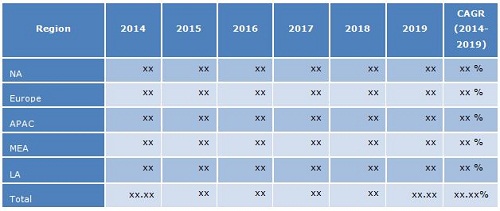 3 Market Drivers
Revolution in the use of advanced technology and IT operations of the enterprises has created strong demand for the advanced risk analytic solutions. Apart from that, technological advancements in the existing solutions are also strongly contributing to the present rate of progress. The global risk analytics market is driven by three crucial factors. These drivers include:
Rapid adoption of big data
Pressure of competition on the enterprises
Change in regulatory frameworks and government policies
Thanks to these factors, businesses from different industrial verticals around the world are adopting these services.
Restraints and Opportunities
The global risk analytics market is strongly restrained by the sensitive prices of the products. Apart from that, lack of knowledge and technical experts within the organizations is also a significant hindrance for the adoption rate in the market. Despite these restraints, the global market is aiming at impressive growth with business transformation and advancing technologies. Budding demand from the emerging markets like Asia Pacific, Middle East, Africa and Latin America is also considered to be a vital sign of growth in business opportunities for this market on the long term basis.
Segments and Forecasts
The market is segmented on the basis of the types of solutions like risk calculation engines, transform, load and extract, visualization and scorecard tools, governance risk and compliance, risk reporting, and dashboard analytics. The types of services include integration, consulting, support and maintenance services. Basic applications of these services include liquidity risk analysis, fraud detection and prevention, real time situation awareness, credit risk management, industry benchmarking, product portfolio management, validation, etc.
According to the experts, the global risk analytics market is expected to grow at a CAGR of over 13% from 2014 to 2019. At the estimated rate, the market is poised to become worth $12.97 billion by the end of the year 2019. As of 2014, the market is estimated to be worth $6.90 billion in 2014. Growing rate of implementation across emerging markets is a strong driver for the overall growth of the industry during the forecasting period.