Roads and highways are the most important components of a country's infrastructure. With continuous growth in the number of passengers, vehicles and traffic on the roads, safety of this infrastructure has become a crucial factor. Governing bodies from around the world are demanding automate and technologically driven road safety systems. Heavy investments from various parts of the world are expected to create opportunities for progress for the global road safety market. The increasing number of road mishaps and rising demand for advanced technology is also driving the innovation in terms of the applications of the safety technologies. All these factors are expected to reflect on the changing pattern of adoption and demand in the industry.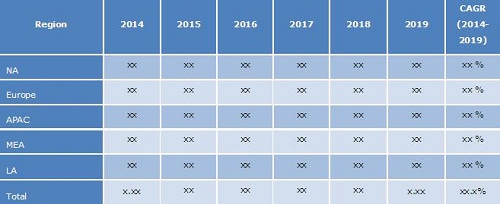 Components of Industry of Road Safety
Understanding the basic components is considered to be the easiest way to understand the revenue and growth aspects of any industry. As a result, researchers make sure to analysis all the components of the road safety market in order to attain all the vital data for valid conclusions. The basic segmentation in this market is based on the types, devices, technologies, systems, services and regions. The types of roads are segmented into urban roads, highways, bridges, and tunnels.
The device and technology segment is divided into radar-based, sensor-based, surveillance, analytics and such other technologies. The types of systems used for safety measures include speed limit enforcement, red light enforcement, communication, bus lane enforcement, incident detection, vehicle and access control detection, and such other systems. Geographically, the industry is segmented into Middle East and Africa, North America, Latin America, Asia Pacific and Europe.
What to Expect Post 2014
Increasing instances of road mishaps and accidents have become a burning issue, especially for the developing countries. According to a research, road crashes or accidents are the fifth biggest reason for deaths across the world. In such conditions increasing the conditions of this crucial infrastructure and adoption the best road safety systems has become the most essential agenda for most of the industry verticals. Advancing technology to meet with this rising demand is also credited to the changing industry scenario. Technological advancement is also a vital driving factor for the market.
According to the latest reports, the global road safety market is set to grow at a CAGR of over 11% from 2014 to reach past $5.73 billion by the end of the forecasting period, in 2019. As of the year 2014, the industry is estimated to be worth more than $3.37 billion. Protection of valuable roadway infrastructure and issues of public safety are expected to drive the global industry. Apart from that, heavy investments from Asia pacific and Middle East and Africa are also expected to contribute to this growth in demand.