Silicon on insulator (SOI) is used to improve performance of semiconductor devices and microelectronics. High level of innovation and applications to use intelligence in communication has already popularized the SOI technology across the world. This revolutionary technology is finding advanced applications with the strong rise in demand. Growth in the rate of adoption and demand from the emerging market are expected to be the crucial drivers for the global silicon on insulator market during near future. Tremendous potential of this technology and innovative advancements are expected to create exponential business opportunities for the existing as well as potential players in this industry during the next few years to come.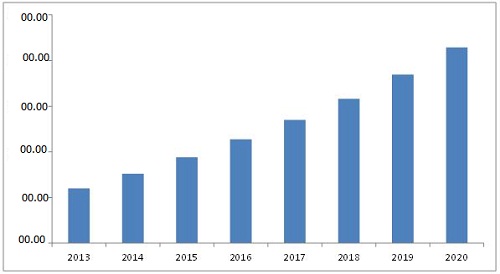 4 Market Drivers
According to the latest research reports, silicon on insulator market is expected to be driven by four major drivers. These drivers include lower costs of the wafer and gate. Growth in the supporting markets like mobile and consumer electronics are also expected to create strong rise in demand for this industry in the years to come. Miniaturization of the semiconductor devices are also contributing to the improved performance at lower costs. Apart from that, advantages like high performance, reduced parasitic device capacitance and reduced operating voltage are also expected to create business opportunities in the market. Also, growth of the internet of things market, progress of the IC market in China and investments from major global players in this industry are also expected to drive the industry.
Segmentation in SOI Market
Researchers segment the global silicon on insulator market on the basis of the types of technologies, products, applications and geographic regions. Following are the major sub-segments in the industry:
Technology: Bond and Etch-Back SOI (BESOI), Silicon-On-Sapphire (SOS), Smart Cut Technique, Epitaxial Layer Transfer (ELTRAN), and Separation by Implantation Of Oxygen (SIMOX)
Products: SOI transistor, optical SOI, MEMS, RF SOI, memory device, image sensor, optical active cables, optical waveguide, and others
Applications: Lighting, consumer electronics, computing and mobile, communication, photonics, entertainment, gaming, telecom, automotive and others
Geography: Americas, Asia Pacific, Europe and RoW (rest of world)
Forecasting Reports
Despite the hindrances like current state of SOI IP ecosystem, lack of IP ecosystems, and Threshold Voltage Dependent Switching, the global market is projected to witness impressive growth in the next few years. According to the research, silicon in insulator market is expected to grow at an impressive CAGR of over 18% from 2014 to reach $2145.1 million by the end of the year 2020. Growing use of smartphones and overall growth in the consumer electronics market are expected to be the major drivers for the industry in the next few years.