The process of speech analytics studies the recorded voices and brings structure to the overall conversation. It helps gathering information and exposing vital clues about the customers' actual view point about the topic being discussed. Speech analysis often includes automatic speech recognition, which helps detailed analysis of the captured phrases through the context of discussion, location and amount of speech and non-speech clues, and emotional character of the speech. Global speech analytics market is strongly driven with increasing changes in the global industrial scenario. Regulations, advancements and adoption of new technology are some vital elements determining the overall growth of the industry.
Factors Driving Speech Analysis Market
As mentioned before, the global speech analytics market is strongly driven by the rising demand and adoption from different industrial verticals across the world. The market is also witnessing tremendous changes in terms of technology, applications, products, and their specifications. As a result, many companies are replacing their systems with the advanced speech analysis products. Emergence of call centers, contact centers and growth in the use of advanced market research techniques are also creating strong growth prospects for the global market. Increasing focus on long-term management of customer relationship, promoting healthy communication channels with manufacturers and customers, diversification of businesses, emergence of contact centers, regulatory requirements, etc. are some other essential factors driving the overall conditions of the global market.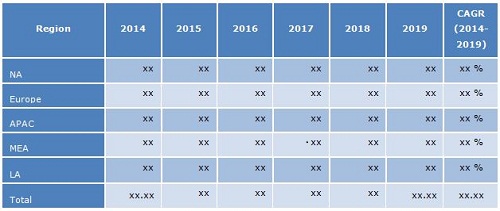 Segments
The global speech analytics market is segmented on the basis of the types of products, types, deployment models, size of organizations, types of business verticals, and geography. Types include data integration tools, database management systems, query and reporting analysis, visualization tools, online analytical processing or OAP, support services, consulting, and so on. These products are deployed through on-demand and on-premise basis, across small and medium businesses as well as large organizations. Business verticals with maximum deployment of these systems include BFSI, healthcare, consumer goods and retail, manufacturing, government, healthcare and life sciences, travel and hospitality, logistics and transportation, media and entertainment, telecom and IT, and energy, etc.
Forecasting
The speech analytics market is witnessing strong growth across prominent geographic regions such as North America, Latin America, Middle East and Africa and Asia Pacific. After careful analysis of the aforementioned segments and driving factors of the industry, researchers have estimated the future growth prospects within the market from 2014 to 2019. During the estimated timeframe, the market is expected to grow at an impressive CAGR of over 23% to reach $1.33 billion by 2019. As of 2014, the market is worth $456 million. Based on the geographic demand, Middle East and Latin America are set to make rapid growth at a CAGR of over 38% and 35% respectively. Rapid industrial growth is one of the strongest drivers for these regions.