Text analytics software has become a vital element in most of the business environment these days. These software programs empower the end users to gain useful business insights to execute data analysis. These tools help the users to decode vital business intelligence through statistical, linguistic and machine learning technologies. The global text mining and text analytics market is gaining healthy growth prospects, thanks to their increasing applications across different industrial verticals. Impressive growth in the market is attracting many investors for business expansion and new investments. Technological innovations also play a crucial role in the present day developments of the market.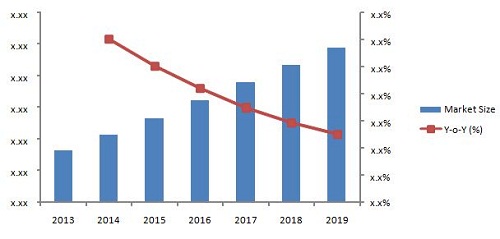 Drivers for Text Analytics Industry
There has been an upsurge in the overall demand for advanced business intelligence in order to attain to the necessary information to various enterprises. Business information and its statistical analysis play a vital role when it comes to the decision-making for these organizations. Different advanced technologies available in the text analytics market help these businesses to gather vital details about their global customer base and crack the crucial factors like language barriers. Different technologies in this market including sentimental analysis, real-time language processing, big data analytics, and such other tools help with picking up the pace in terms of analysis of the exact customer needs and work towards creating suitable solutions for the same.
Segmentation
The global text analytics market is segmented into different applications, which include web-based, search-based, and software applications, enterprise and data analytics applications and so on. These applications are available in both on-premise and cloud-based deployment and are used by both small and medium businesses (SMBs) and large organizations. The business verticals using these analytics include BFSI, healthcare, pharmaceuticals, manufacturing, high-tech, consumer packaged goods, telecommunications, retail, hospitality, and others. In terms of geography, the industry is segmented into North America, Latin America, Middle East, Africa and Asia Pacific regions.
Forecasting
The global text analytics market is set to grow at a CAGR of over 18% to reach $4.90 billion by the end of the year 2019. The market was estimated to be worth more than $1.64 billion in the year 2014. The user-friendly interface, graphical representation of the analysis, and customizable applications of these analytics solutions provide crucial advantage for the industry. Growing amount of business data across different verticals is also creating demand for these analytical solutions in order to analyzing and sorting out this data. Several other driving factors for the industry include technological innovations, rising demand, global industrialization, and strong characteristics of these software solutions.
As a result of all these factors, the global text analytics market is expected to witness healthy growth. The market is anticipated to be dominated by North America. However, Asia Pacific and other emerging markets are also set to witness remarkable growth during the forecasting period.