Along with understanding the customers and expectations of potential customers, market research helps businesses to figure out the ideal products to gain profit. It is one of the traditional and reliable ways of understanding exactly which products or services are required in the industry and the correct ways to launching them. Whether you are a small business holder or run a multibillion dollar industry, business research become inevitable in order to meet the exact customer expectations. However, in order to attain maximum results, one needs to learn making correct use of all the tools available at the disposable. When it comes to industry analysis, questions are the most powerful toll that you have at your disposable. Hence, you need to be accurate in asking them to the right set of customers.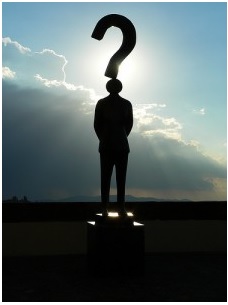 Question #1: What Customer Really Want?
Serving the exact needs of the customers is the basic idea for businesses belonging to any industry. Hence, knowing what the customers exactly want is extremely important. Experts claim that the greatest desires of the customers could be easily figured out from the products that they are most unhappy with. Try to understand the basic grievances of the customers, which you can do by analyzing already available products on the market. Studying flaws and strengths of your competitors helps you learn a lot of things and helps develop your own business in an effective way.
Question #2: What is the Ideal Strategy?
Gaining competitive intelligence over your fellow business is crucial. Along with providing this intelligence, market research also helps you gather vital data about customer demands. Combination of both these databases, benefits you business to advance on the greater level of success with ease. Gathering and analyzing this data helps attaining goals of successful business. It is only possible when you can strategically create a space of your own in the lucrative conditions of the marketplace. According to the experts, succeeding in new product launch requires striking at the right opportunities and for that one needs to recognize them.
Question #3: Is Market Research Innovative Enough?
Learning the ideal ways of business research also helps solving many ordeals that a business faces during the establishing stage. Be it a product launch or founding a new business, using industry research to best of the abilities determines numerous factors in an organization. Rather than sticking to the conventional path, one needs to explore contemporary, unconventional and unique researching ideas. One needs to learn how to engage customers and encourage them to participate in every step of the process. According to the expert, as a businessperson, one needs to keep constantly updating their knowledge in the respective field and get acquainted with latest and successful methods of market research.
According to the experts, market or business research depends on the way a businessperson learns to handle the present situation and combine customer analysis, competitive intelligence and research reports to the best of his abilities.