Transportation system of a nation play key role in the development of that country. Hence, safe, secure, and rapid moving transportation become the basic prerequisites of these systems. Systems and analytics of transportation discuss about how the advanced transportation controls, analytics, management solutions and systems contribute in real time decision making. These solutions and analytics have strong influence in decision-making and on-time delivery performance of the organizations. Increasing use of smart solutions in enterprises across different business verticals is driving transportation systems market. Evolutions in terms of technology and futuristic applications are expected to maintain strong growth in the industry.
Overview of Transportation Systems Market – Segmentation
Global transportation systems market is categorized based on the types of solutions, products, industrial verticals and geography.
Products: Displays, traffic sensors, mobility, electronic access, and others
Solutions: Advanced transportation control systems, analytics solutions, and management solutions
Applications: Transit management, remote sensing, traffic incident management, and others
Verticals: Airways, railways, roadways, seaways, and others
Geography: Asia Pacific, Latin America, North America, Europe, and Middle East and Africa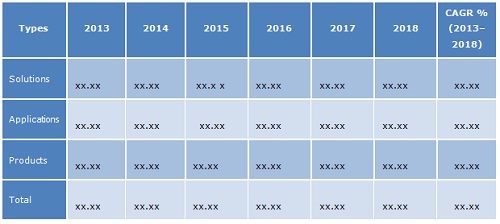 Trends and Business Prospects
The global transportation systems market is strongly driven by rising demand. In order to contain this demand, the manufacturers in this industry are coming up with advanced solutions and innovative applications, which are steadily driving the industry. Fast and smart business operations, better control over decision making and on-time delivery performance are some of the major advantages of these systems that are attracting customers as well as investors towards this industry. Constantly evolving technology is the key feature of this market, which is contributing to the rising demand and supply in the market on global level. Industrial growth in emerging markets is also a strong driver for the global transportation systems and analytics market.
Rapidly growing population is putting pressure on the demand in this industry. Growth in population is driving transportation as well as migration activities with a large number of people migrating from rural areas to urban areas in search of education and earning opportunities. As a result of all the aforementioned current trends, the global transportation systems market is poised to witness impressive growth. From 2013 to 2018, the market is expected to grow at an estimated CAGR of over 15%. During the next four to five years, the market will grow from $28.09 billion in 2013 and will become worth more than $57.46 billion by the end of the year 2018.