3D printing, which is also known as additive manufacturing, is an easy process of printing three dimensional objects. It uses different types of additives and is operated by computer control. Innovations in this technology have managed to revolutionize many supporting industries. According to the researchers, the global 3D printing market is expected to witness exponential growth in the years to come. This growth is mainly controlled by the rapid rise in adoption for this technology. Technological advancements and unique applications of these systems, technologies, applications and products across major industries are expected to create potential growth opportunities for the market in the years to come.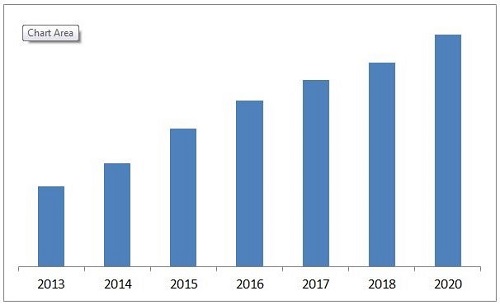 Scope of Research in 3D Printing Industry
In order to understand the growth trends and restraints for the market, researchers segment it on the basis of its basic components. These components include the types of technologies, materials, applications and demand for these components from different geographic regions. The types of materials in the market are segmented into metals and alloys, polymers, ceramics and others. All these products need further analysis in order to understand the revenue and volume trends.
The types of technologies in the 3D printing market are sub-segmented into binder-jetting, stereolithography , selective laser sintering, poly-jet printing, electric beam melting, wax disposition modeling, fused disposition modeling, 3D inkjet printing, laminated object manufacturing, and other such proprietary technologies. Major application segments in the market include automotive, medical and healthcare, consumer goods and retail, aerospace and defense, education and research, etc.
Drivers, Restraints and Opportunities
According to the researchers, the global 3D printing market is driven by three vital drivers. These drivers include increasing government funding for additive manufacturing projects, growth in plug and print capabilities and strong demand for the advanced technologies and innovative extended material support. Major restraints for the market, however, include development and validation of materials, cost effectiveness and availability of the products, quality, standardization and characterization of the materials and lack of standard equipment around the crucial industries.
However, untapped personal 3D printing market, innovative applications, growing popularity and expirations of key patents are expected to provide growth opportunities for the market. According to the latest reports, the global 3D printing market is estimated to grow at a projected CAGR of over 14% from 2014. At the projected compound annual growth rate (CAGR), the market is expected to become worth $8.43 billion by 2020. Along with the traditional applications like healthcare and aerospace, the global industry is also witnessing impressive opportunities from other emerging applications.
For Complete Report Click Here