Amines are organic compounds and derivatives of ammonia that belong to different classes depending on their formulations. Different types of amines and their derivatives are used across different industrial applications. Products like dyes, gas treatment chemicals, drugs, and such other applications have made these products industrially essential around the world. The global amines market has witnessed significant rise in terms of demand, revenue, size and key players in the past few years. This rise is majorly contributed by the growing end-user segment of the industry. Rising demand from the emerging regions like Asia Pacific is also a significant driving force for the market. As a result, key players in the industry are aiming at steady yet impressive growth in business during the next few years.
Current Trends in the Market for Amines & Derivatives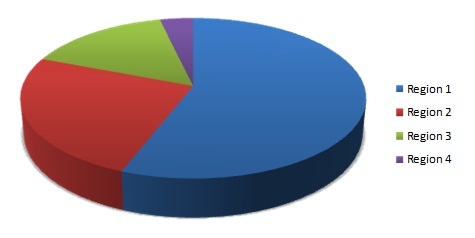 According to the researchers, the rapid rise in demand from different parts of the world is the key driving force for the growth of this industry. Exceptional physical and chemical characteristics and varied end-user applications are creating steady rise in the applications segment in the market. Innovative applications across different industrial verticals are a vital driving factor for the amines market. Major industrial developments across the emerging regions like Asia Pacific, Latin America, Middle East and Africa are also expected to be the key forces creating demand for the market.
In order to understand the current trends in the amines market, the researchers have segmented it on the basis of the vital elements of the market. These segments are based on the types of products, which include Alkylamines, Ethanolamines, Ethylene Amine, Fatty Amine, and Specialty Amine. The types of applications of these products are segmented into gas treatment, cleaning products, personal care, agricultural chemicals, water treatment, petroleum and others. On the basis of geographic regions, the market is categorized into North America, Asia Pacific, Europe and RoW.
Growth Prospects for Amine Market
According to the experts, personal care is the strongest application segment in the global amines market. Rising demand from this segment is expected to create major business opportunities for the market. Highly growing markets from Asia Pacific region is also a potential factor creating futuristic opportunities for the market.  Countries like China and India are expected to help this region capitalize on the business opportunities available in the market. As a result, based on the volume, the global market is projected to reach 5,581.6 kilotons of market volume by the end of the year 2018.
During the next few years, researchers expect the amines market to maintain a steady CAGR to become worth more than $17,363.1 million by 2018. High investments from key players and technological advancements are expected to boost the opportunities in the industry.