Houses equipped with advanced automation systems help their dwellers with sophisticated monitoring of the most basic functions of the homes. These houses are better known as smart homes that are gaining popularity all over the world. Smart homes incorporate a communications network which connects key functions and features of the house so that they can be remotely controlled and managed. These features may include key electric appliances, security, windows and doors, temperature, lighting and other operations of the house. Growing demand and introduction of innovative technologies are driving the APAC smart homes market ahead of its counterparts. This is a positive trend for the existing businesses in the industry as well as overall economic conditions of this region.
Scope of Asia Pacific Smart Homes Industry
In order to understand the market trends, opportunities, challenges and future trends in the industry, researchers have segmented the global industry based on different factors, including geographic regions. Asia Pacific region has larger share in the global industry, which makes understanding its business dynamics with utmost specifications. Segmentation in APAC smart homes market is based on the types of service, products and technologies in the industry. The market in this region is also segmented based on locations and countries within this geographic sector. Countries like India, China, Japan and Korea are collectively studied to draw conclusions about the industry.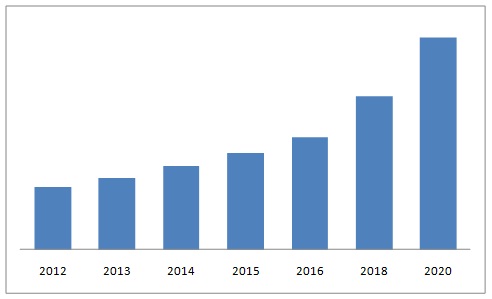 Services: Installation, repair, renovation and customization services
Products: Lighting control, access control, energy management systems, security control, home healthcare systems, entertainment systems, HVAC controls and others
Technologies: Network, wireless and protocol/standard technologies. Wireless technologies include: Zigbee, Wi-Fi network, infrared, Bluetooth and Z-wave. Network technologies include: CDMA, GSM or HSPA and LTE networks. Protocol/standard technologies include NEMA, DALI, KNX, DMX, Home PNA, HomePlug, LonWorks, X10, CEBus, UPB and INSTEON.
Forecasts for APAC Smart Homes Industry
Collective market data of all these segments helps analyzing information like market trends, drivers, key players, opportunities and gives a regional competitive outlook about the market. This information proves vital to get an overview of the industry, which features strategic planning and developments of the industry. Based on the market research reports, APAC smart homes market is expected to grow at an estimated CAGR of 16.73%, which is expected to stay steady from 2013 to 2020. During the forecasting period, the industry is expected to reach $9.23 billion by the end of 2020. Based on regional comparison, China will dominate the Asia Pacific market with an estimated compound annual growth rate of over 17% from 2013 to 2020. Other regions on the other hand will collectively increase their growth at a CAGR of over 19% during the same period.