Customers of expensive assets like cars also expect their vehicles to stay safe amidst instances like theft and such other security concerns. This is a primary reason car manufacturers are introducing advanced systems to protect these vehicles in various scenarios compromising security of the cars. Vehicle security systems like immobilizers, alarms, central locking systems, and such other functions are considered as vital for a vehicle. Growth in the number of instances like vehicle theft and growing demand for cars are driving the global car security systems market. Technologically advanced security systems and rising demand from emerging regions are also expected to create impressive business opportunities for this market on global platform.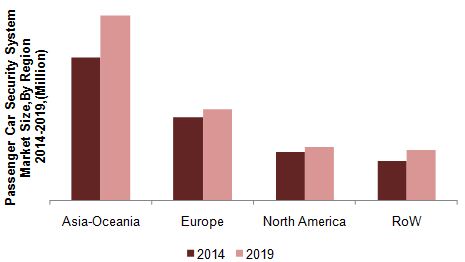 Drivers & Restraints for Vehicle Security Systems Market
The global car security systems market is driven by three major factors, which include rise in demand for different types of cars across the world, increasing instances of vehicle theft, and growing awareness amongst the consumers about more sophisticated features to guard their precious vehicles. Major challenges for the industry include high subscription costs and lack of standard security features in the entry-level passenger cars. According to the experts, high costs of the premium security systems and reliability of the electronic components of security systems remain major restraining factors for the market. However, the market is also expecting exciting business opportunities from rising demand for keyless access, driver assistance security, and rising adoption of smart mobile apps to control the passenger car security systems.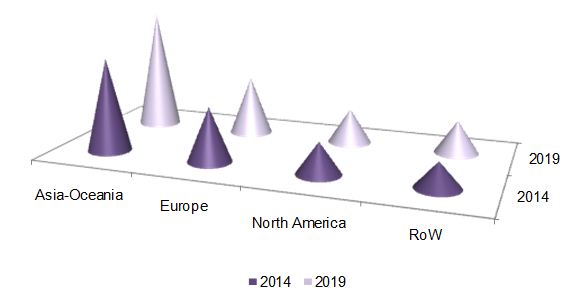 What to Expect?
In order to understand the basic trends and growth factors for the market, researchers have segmented it on the basis of various components. Researchers segment the global car security systems market into different types of systems, which include remote keyless entry (RKE), central locking systems, alarms and immobilizers. Apart from that, the market is also segmented on the basis of the demand pattern witnessed by different geographic regions. Major geographic segments of the global market include Europe, Asia Oceania, North America and the rest of the world. Analysis of all these segments along with the current trends, challenges, opportunities and competition provide greater insights into the overall industry. According to the researchers, the market is expected to maintain steady growth rate during near future.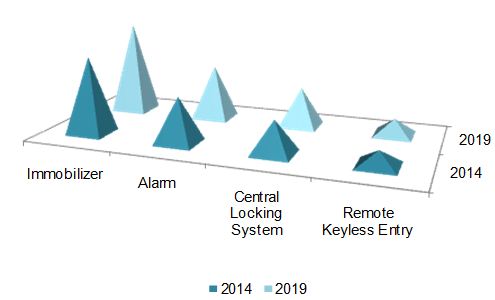 From 2014 to 2019, the car security systems market is expected to grow at a steady CAGR of over 3.89%. At the projected growth rate, the market is anticipated to reach worth $11.5 billion by 2019. During the forecasting period, Asia Oceania region is expected to be the largest segment in the market in terms of value, with China being identified as the strongest growing market on global level. Drastic rise in vehicle theft is considered as a strong driver for the vehicle security systems market in this region.