Categorization of big data becomes difficult with manual methods. In such cases, cloud analytics helps the businesses in the daunting task of sorting, analyzing and categorizing the available industry data through web browsers. Cloud analytics market provides ideal solution to the small and large enterprises through private, public and hybrid cloud services. Increasing reliance on these services and rising rate of adoption are strong drivers for the global market. Most vendors are working on developing highly functional technologies with futuristic solutions, which is a major trigger for the manufacture segment of the industry as well. All these factors will cause positive influence on the industry during the next few years.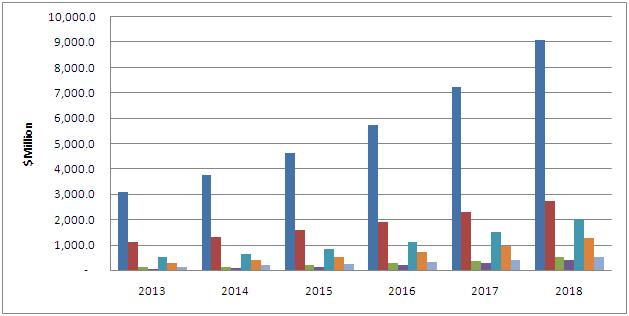 Factors Driving the Cloud Analytics Industry
Global market is segmented into different types of services, delivery models, solutions, size of organizations, and demand across different geographic regions. All these segments are sub-segmented further based on the demand across different verticals, regions and size of the organizations. The market for cloud analytics has strongest opportunities for growth from BFSI, telecommunication, consumer goods, retail, media and entertainment, healthcare and life sciences, business and consulting services, government, education, research, manufacturing and energy.
Some of the high growth markets for the cloud analytics market include cloud business intelligence services, analytical solutions like spatial, predictive, text, video, speech, machine, and web analytics; and hosted data warehousing solutions. All these factors will contribute to the growth in the industry on global scale. According to the market research reports, the BFSI (business, financial series and insurance) section of the industry is expected to record the maximum growth during the forecasting period. Apart from that the market has significant growth prospects from media, healthcare and life sciences and telecom.
Industry experts, studying the market conditions and projected growth have forecasted trends in cloud analytics market from 2013 to 2018. During the forecasting period, the industry is expected to achieve impressive compound annual growth rate of over 25%. At the estimated CAGR it will grow from $4.3 billion in 2012 to reach $16.5 billion by the end of 2018. High rate of adoption amongst small and medium businesses (SMBs) as well as large organizations is a major driver for the industry. Rising popularity of the personal cloud services amongst customers from different countries is also a major driver for the industry.
During the forecasting period, North America, Western Europe, and Japan are expected to be the most dominant geographic regions for cloud analytics solutions.