Cloud computing brings dramatic change in the way the applications and infrastructure are delivered. This type of computing can easily transform the entire business by increasing flexibility, productivity and saving the costs. As a result, cloud professional services are rapidly being adopted across the different industrial verticals. Growth in demand in the cloud professional services market is also driven by the technological advancements in the market. Growth in exploitation of opportunities and applications of these services are also expected to drive the overall growth of the market. Demand from the emerging markets is also considered to be a vital driving factor for the global market, which is projected to grow at an impressive CAGR.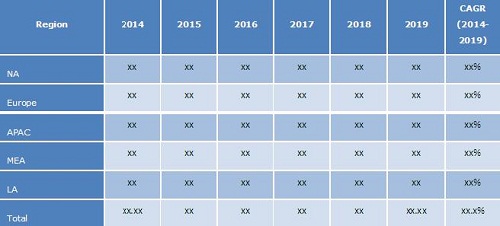 Scope of Research and Market Segmentation
Researchers segment the global cloud professional services market on the basis of its basic components. These components include various types of services, service models, deployment models, business verticals and geographic regions. The types of services are categorized into consulting services, system and network integration services, deployment and support services, and security services. Basic service models include platform as a service (PaaS), software as a service (SaaS), and infrastructure as a service (IaaS). The deployment models in the market are categorized into hybrid cloud, private cloud and public cloud. Basic business verticals in the market are divided into education, IT and technology, BFSI, public sector, retail and consumer goods, utilities, transportation, manufacturing, healthcare, etc.
Major Market Drivers, Restraints & Forecasts
According to the experts, the global cloud professional services market is driven by several basic driving factors. These factors include complexity of cloud environments; various advantages of cloud professional services include enhanced business productivity and business efficiency. The market is also considered to be driven by changing demand pattern towards these services in comparison with the traditional services. However, issues like data security concerns and performance problems are expected to hinder the growth of this market on global scale. Lack of awareness across different verticals is expected to be a strong challenge for the growth of this market. Nevertheless, high rate of adoption in small and medium businesses, advisory and managed services and strategic partnerships are expected to create growth opportunities for the market.
According to the latest report, the cloud professional services market is expected to grow at an impressive CAGR of over 27% by 2019. At the projected growth rate, the market is expected to become worth $34.41 billion by 2019, which was expected to be worth $10.33 billion in 2014. North America is expected to continue its dominance over the global market in terms of market shares. Emerging markets on the other hand are expected to grow at high CAGR.