Identifying threats and opportunities in the business is vital for any business process. Technologies like complex event processing help in identification of such meaningful events and provide better ways to respond to them. CEP collects and combines data from various sources and infers patterns of events that indicate complicated circumstances. Continued growth in high performance trading or HPT in global capital market is the greatest driving factor for complex event processing market and especially the middleware software solutions. The CEP industry is expected to impress in the near future, which is expected to have positive influence on the businesses from different parts of the world that are treading in this industry.
Complex Event Processing Industry Overview
Highly complex and competitive scenario of today carries out large business deals, risk events and crucial operation level decisions. As a result, recognizing these threats beforehand is vital and increasingly challenging for the businesses belonging to various industrial verticals. Expecting human resource to supervise these events is highly impractical and time consuming. Hence, using quality solutions like complex event processing helps organizations in different ways. CEP technology is practical, cost effective, efficient and easy to use for different needs. These needs largely include low latency filtering, correlating, aggregating, computing and filtering. All these features make CEP vital for various industrial verticals.
Segments and Sub-Segments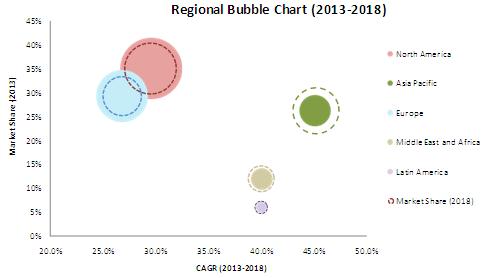 Basic segmentation in the global industry for CEP is based on the types, services, applications, deployment across various business verticals and geographic demands. According to the basic segmentation in the industry, the market is segmented into operation oriented, detection oriented and hybrid based complex event processing technologies. Services offered by the CEP market include installation, maintenance, certification, training, customer support and various other services. These services include HIPAA, HL7, SWIFT, UCCNet, BASEL II, RosettaNet, etc. Applications of these services range across various industrial verticals, especially, BFSI, healthcare, IT and telecommunication, retail, customer goods, transportation and logistics and energy and utilities. Geographic segmentation in the industry includes North America, Latin America, Middle East and Africa, Europe and Asia Pacific.
Market Trends and Forecasting
Analysis of the aforementioned segments provides valuable details about the market trends in complex event processing (CEP) market for the period of next four to five years. From 2013 to 2018, global CEP market is expected to grow at a CAGR of over 34%. This impressive compound annual growth rate is attributed to rising demand across various industrial verticals and especially from financial services. Growing advancements in terms of technology are also creating waves in the market. Big data phenomenon is also creating better business opportunities in the industry. According to the experts, the market will continue to create groundbreaking trends and prospects for both existing and potential customers and organizations. Based on the aforementioned estimations, the market is expected to become worth more than $3,322 million by 2018. In 2013, complex event processing market was worth $764.5 million.