There is a strong rise in the amount of data consumed by different businesses and organizations. Growth of businesses is equally increasing the demand for storage capacities. In order to minimize the costs, the organizations are inclined towards remodeling their existing storage systems for the added storage space. The rise in demand on global scale is creating demand for datacenter storage and remodeling. According to the experts, the data center construction market is poised to witness steady growth over the next few years. Rapid industrialization across the emerging parts of the world and demand from the developing economies are projected to drive the industry.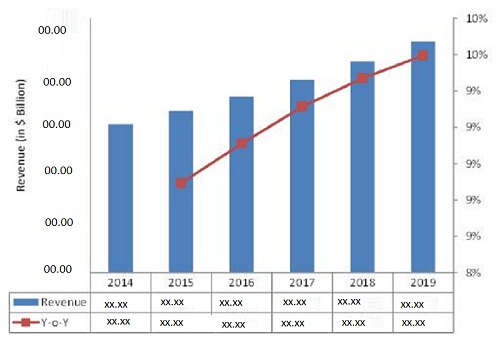 Segmentation in Data center Construction & Remodeling Market
Researchers segment the data center construction market on the basis of their types, which include telecom, enterprise and colocation. Apart from that, they segment the market on the basis of the types of designs, which include mechanical and electrical designs. The mechanical designs include generators, UPSs, transformer switches and batteries. Other products in this segment include general construction and PDU. The electrical designs are segmented into cooling equipment, CRAC, in-row units, CRAH, and other products. Based on the types of tiers, the market is categorized into Tiers – 1, 2, 3 and 4. The market witnesses demand from different industrial verticals including manufacturing, oil and gas, public sector, BFSI, IT, healthcare, entertainment, media, public sector and so on.
What to Expect – Growth Prospects
In order to analyze the growth trends and future development opportunities in this market, researchers analyze the aforementioned segments. According to this analysis, the global data center construction market is expected grow with help of the three major driving factors. These driving factors include cost saving advantages and increased profit opportunities with construction and remodeling of the data centers. Growing use of colocation and cloud services are also expected to create potential business opportunities for the key industry players. Major restraining factors for the market include scaling bandwidth network and requirement of strong initial investments. However, growth in colocation providers and new infrastructure solutions are poised to create growth opportunities for the market.
As per the latest reports, the data center construction market is expected to grow at a healthy CAGR of 9% from 2014 to reach $22.73 billion by the end of the year 2019. In the year 2014, the market was estimated to be worth $14.59 billion. During the next few years, emerging markets are expected to witness strongest rise in terms of growth rate. North America on the other hand is estimated go capture the largest share in this market.