Engineering plastics have better thermal properties than various other commodity plastics. Despite being expensive, their mechanical and thermal properties make these plastics suitable for different applications across different industrial verticals. Growth in demand and applications are creating strong business opportunities in the global engineering plastics market. The industry is aiming at strong growth during the next few years with the rising demand. This demand is also well supported by the continuous technological advancements in the global industry. Changing trends of investment and demand from the emerging economies are also expected to create significant growth prospects for the market in the next few years to come.
Scope of Research – Segmentation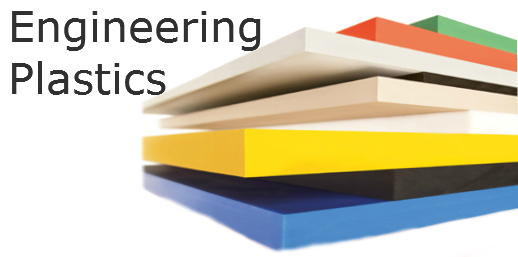 Researchers segment the global market on the basis of the types of plastics, their applications and the geographic demand that the industry witnesses in terms of value and volume. The types of plastics available in the engineering plastics market include Fluoropolymer, Acrylonitrile Butadiene Styrene, Polycarbonate, Thermoplastic Polyesters, Polyamide, etc. The other types of plastics available today include PPS, PPE, Polysulfone, & such others. Basic applications of these plastics range across different industrial verticals including electrical and electronics, packaging, consumer and appliances, transportation, automotive, industrial and machinery, building and construction, healthcare and medical, and such others. On the basis of geographic regions, experts divide the global market into Asia Pacific, North America, Western Europe and the rest of the world.
Driving Factors & Forecasting Reports
As mentioned before, researchers segment the global engineering plastics market on the basis of the types, applications and geography. Analysis of all these segments along with the current trends provides vital details about the projected growth of the market. According to the researchers, the global market is strongly driven by the rising demand from different industrial verticals. The strength and weight of these products make them highly suitable as a replacement for the conventional products like commodity plastics and metals. This rising trend of replacement is contributing to the growth of the overall industry in terms of revenue, demand and opportunities. Technological advancements are also expected to drive the overall industry.
According to the experts, increased research and development activities across different parts of the world are expected play a crucial role in the growth of this industry. Asia Pacific and other emerging markets are expected to create strong rise in demand as well as production. This rise is expected to reflect in the overall growth rate of this market in the next few years to come. According to the experts, the engineering plastics market is projected to grow at a CAGR of over 8% during the next four to five years. At the estimated compound annual growth rate, the industry is anticipated to become worth $79,026.6 million by the end of the year 2018. During the next few years, Asia Pacific is expected to dominate the global market. This dominance reflects a significant contribution from rising consumption of engineering plastic in China.