Enterprise asset management is the optimal management of all the physical assets of an enterprise. This process ensures higher value of the organizations and improves the performance and utility of their performance. The EAM systems encompass construction, design, management, maintenance, commission, replacement and organization of the companies. Considering the overall gain of control over the businesses that these services offer, more and more companies are adopting these services. This very fact is considered to be a crucial driver for the global enterprise asset management market. The industry is anticipating more attractive business opportunities from the emerging markets and advancements in the available technologies and solutions.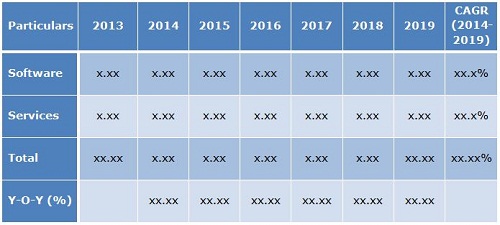 Drivers and Restraints for EAM Market
As mentioned before, the enterprise asset management market is driven by the raid adoption of this technology across different industrial verticals. This rise in demand is triggered by various crucial factors. These factors include aging infrastructure administration, improved results in terms of the returns on assets (RoA) and growing importance of the process called as asset tracking. Apart from these three vital drivers, technological advancements in the existing systems and demand from the emerging markets are also expected to create strong business prospects for the global industry.
According to the expert analysis, lack of awareness about the advantages of using the EAM systems amongst the organizations and high deployment cost experienced by the small and medium businesses are expected to hinder the strong growth of this market in the next few years. However, introduction and quick popularity of various interesting cloud-based deployment solutions and integration of big data analytics with the enterprise asset management solutions are expected to create strong business opportunities for the existing as well as new players in the market.
Segments and Forecasts for the Market
The global enterprise asset management market is segmented on the basis of the types of software applications, services, and types of users, regions and industrial verticals. The software applications include linear assets, field service management, non-linear assets and assets MRO. Services available on the market include training and support, implementation and managed services. The user types include small and medium businesses as well as large enterprises. Industrial verticals include government and utilities, healthcare, oil and gas, transport, manufacturing and others.
As per the analysis of the major drivers, restraints, segments and current growth trends, researchers are expecting healthy growth for the industry during near future. From 2014 to 2019, the global enterprise asset management market is expected to maintain a steady CAGR of over 9%. At the projected rate, it is expected to become worth more than $ 4.23 Billion in 2019, which is considered as an impressive sign of growth for the existing as well as potential players in this industry. North America is currently dominating the global market. However, emerging markets are expected to witness impressive growth
For More Details: Click Here