Flow meters are used to measure quantity of a liquid or gas in a pipe. The performance of these instruments depends on the characteristics of the liquid or gas in it. These characteristics include the density, viscosity, pressure and temperature. These meters have diverse applications across different industrial verticals. Rapid rate of industrialization is creating rising demand in the flow meters market. The industry is witness steady rise in terms of the demand and revenue channels, which is also creating strong business opportunities for the existing players in the market. Global expansion prospects for the key players are also creating healthy prospects for business mergers and acquisitions for the small players in the industry.
Segments in Flow Meter Market
Researchers segment the global market on the basis of the types of products, their applications, and demand across different geographic regions. Following are the details of the industry segmentation:
Products: Magnetic, positive displacement, differential pressure, turbine, ultrasonic, vortex, corioils and such others
Applications: Oil and gas, water and wastewater, food and beverages, refining and petrochemicals, power generation, chemicals, and such others
Geography: North America, Asia Pacific, Europe and RoW (Rest of the World)
Drivers and Opportunities
According to the experts, the global flow meters market is expected to be driven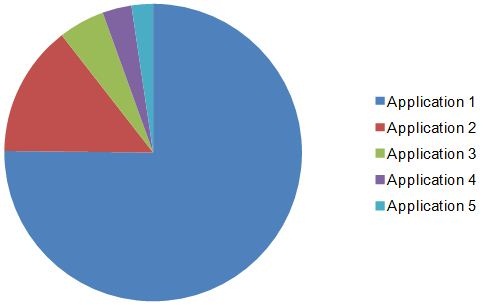 by rapid industrial growth of the world. Growth in the demand and infrastructure across different industries like oil and gas and power generation automatically reflects in the growth in demand for the flow meters. Advancing technology in the existing products is also expected to create better revenue prospects for the existing players. Opportunities global business expansions are considered to be vital for the potential investors and small players in the industry who are looking for mergers with the bigger companies. Asia Pacific and other emerging regions are expected to drive the demand in this market on global platform.
Future Growth
As per the expert analysis of the vital components of the market including the segments, current trends, growth drivers, competitors and challenges, experts are predicting steady growth for the market. According to the recent research reports, the global flow meters market is expected to grow at a stable CAGR of over 7% from 2014 to 2019. At the projected growth rate, the market is expected to become worth more than $7.9 billion by the end of the year 2019. Asia Pacific region is expected to witness strongest growth during the forecasting period, mainly because of the strong rise in demand from different industries in this region. Industrialization in the Middle East is also expected to drive demand in the market during next few years to come.