Industrial wireless sensor network or IWSN is a network of autonomous sensors that monitor environmental and physical conditions including pressure, sound, and temperature and so on. Installation of these networks is expected to grow at an exponential growth rate during the next few years to come. Tremendous advancements in the wireless technology and extreme miniaturization are expected to be some of the major reasons driving the global IWSN market. The industry is gaining momentum with growth in demand from different end-user segments as well. Demand from the emerging markets is also expected to provide potential growth traction for this market in the next few years to come.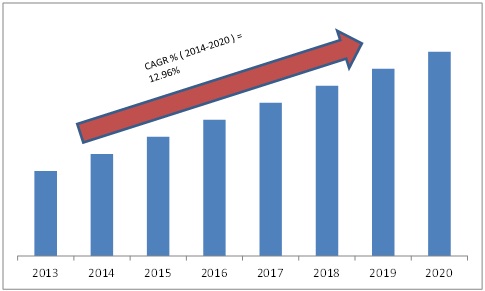 Major Drivers and Restraints for IWSN Industry
According to the experts, the wireless sensor network market is expected to be driven by four major driving factors. These factors include rising demand and advancing wireless technology across the world. High reliability of wireless devices and technology as compared to the wired devices is considered to be a vital driving factor for the overall market. Growing security concerns, especially in the automation industry are also expected to provide vital growth drivers for this market during the next few years to come. Rising demand for the cloud connected small objects and rising preference to growth in demand energy consumption without losing accuracy are expected to provide vital growth opportunities for the market during the next few years. As per the researchers, power consumption challenges, sensor node failures, hardware faults and standardization issues are expected to be major restraining factors.
Market Segmentation and Growth Trends
As per the researchers the IWSN market is segmented on the basis of the types of sensors, applications, and geographic demand. The types of sensors available in the market include level, pressure, temperature, motion and position, chemical and gas, and image sensors. Basic application segments for these sensors include pharmaceuticals, mining, power and energy, food and beverages, water and wastewater, and automotive. Major geographic regions in this market are categorized into North America, Asia Pacific, Europe and rest of the world. Analysis of these segments provides details about the growth trends and future opportunities for the key market players. As per the segmentation analysis, the industrial wireless sensor networks market is expected to grow at a healthy CAGR.
From 2014 to 2020, the IWSN market is expected to grow at a steady CAGR over 12%. At the estimated growth rate, the industry is expected to reach past $944.92 Million by the end of the year 2020. During the forecasting period, North America is expected to dominate the global market in terms of market shares.