One of the biggest aspects that differentiate emerging markets from the developed ones is the number of rural and areas. Apart from lagging behind developmentally, rural regions of emerging countries also fail to meet the national and international financial standards. This difference makes market research even more challenging for the agencies in these countries. Knocking on the doors of emerging markets has become the latest trend for the established businesses looking for better investments and challenging marketplaces. This shift in focus is drawing great attention towards various emerging markets worldwide. When it comes to studying the conditions in the second tier and rural areas of these regions, researchers need innovation in terms of strategies and methodologies.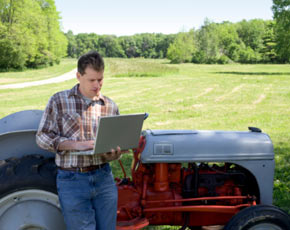 Finding the Right Entry Point
Along with established organizations, market research companies are also looking at emerging markets as the better places to challenge their own strengths and weaknesses. As a result, various experts have shown interest in working with rural customers and second tier regions of the global marketplace. According to a research report published by Harvard Business Review, rather than creating compelling products or services, organizations need to channel their energy towards creating an intricate and foolproof business model. Success in rural markets depends on persistence in terms of finding new ways for product publicity, marketing and post sales support for the local customers.
When it comes to rural areas in emerging markets, business research experts need to understand the core working mechanism of rural areas of different countries. They need to spend enough time studying the culture, communication channels and driving factor that delight the local customers. These are basic things, which will test patience of the researchers as well as the organizations selling their particular products or services. A stream of study for emerging markets claims that customers from these regions are more demanding than the developing regions, which could be a challenging scenario. Hence, several experts also suggest collaborations with local businesses for greater prospects.
Emerging markets are largely divided into two types, namely, emerging growth markets and truly emerging markets. The first type of markets is the ones where there is a political chaos but increasingly maturing public infrastructure. Truly emerging regions on the other hand have different potential issues including regulatory issues, political unrest, lack of infrastructure and such problems that lead to certain challenges like piracy, gray and white box markets and lack of brand loyalty. Hence, analysts need to create a strong research model to study the local situations in these markets, which define the rural markets.