Mobile device management or MDM software helps the enterprises, mobile operators and service providers in maintaining, managing and securing the mobile devices. Functionality of MDM largely includes over the air distribution of the applications, configuration setting and data. The global mobile device management market is gaining huge attention from across the world, thanks to the rising deployment and penetration of the mobile devices across the developed as well as emerging markets. Technological advancements in the industry are significantly leading to the rising demand in the market, which in turn is reflecting in more investments and revenue channels all over the world.
Segmentation in Mobile Device Management Market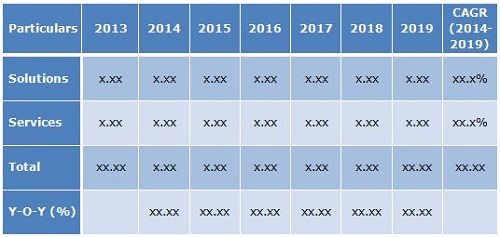 The global mobile device management market is categorized based on the types of solutions, services, and deployment modes. The types of services available in the industry include application management, device management, network service management, security management and others. Services include training, support, and implementation and managed services. Cloud-based and on-premise based are the two basic modes of deployment in the MDM industry.
Apart from the aforementioned segments, the market is also categorized on the basis of the types of the demand both across different industrial verticals and geographic regions. The industrial verticals with maximum demand for these solutions and services include retail, education, healthcare, public sector, government, manufacturing, financial services and others. Geographically, the industry is segmented into Europe, North and Latin America, Middle East, Asia Pacific, and Africa.
Drivers and Future Prospects
The global MDM market is strongly driven by the increasing demand for the mobile devices. The MDM services are available for all kinds of mobile devices including smartphones, tablets, mobile phones, mobile printers, mobile POS devices, and so on. As a result, the industry is witnessing a great amount of growth in terms of deployment and adoption of these solutions. Adoption of the advanced trends like bring your own device (BYOD), introduction of smartphones and smart devices in emerging markets, availability of different mobile operating services, and growing security concerns amongst the users are some of the major drivers for the industry.
As a result of all these factors, the global mobile device management market is set to grow at an anticipated CAGR of over 26% from 2013 to 2019. During the forecasting period, the market is expected to reach $ 3.94 billion by the end of the year 2019. In 2013, the market was worth $1.1 billion. Although North America is currently dominating the global market, Asia Pacific is poised to witness the maximum growth during the forecasting period. Technological advancements are expected to play a vital role in the overall growth of the global industry.