Use of mobile media is increasing with each passing day. The phenomenal rate of mobile media consumption and rate of integration of cross devices platform is creating better opportunities for segments like mobile advertising market. Mobile advertising is a popular type of advertising through wireless phones and other mobile devices. It is also a popular subset of mobile marketing and is emerging as one of the most prominent businesses. Advancements in this market in terms of technology, applications and increasing penetration of mobile networks is expected to keep this industry in news for positive reasons. According to the experts, the market will grow at a remarkable rate, which is expected to create better business opportunities as far as the future is concerned.
Segmentation in Mobile Advertising Industry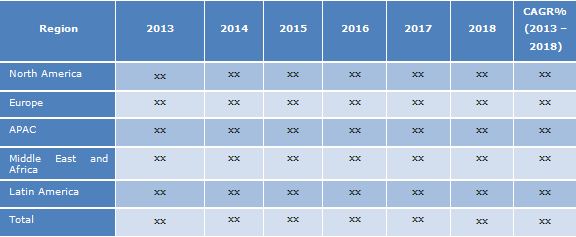 Global mobile advertising and cross-platform market is classified based on the types of platforms, services, solutions, advertising, devices, size of the organizations where they are deployed, business verticals and geographic regions. Considering this diverse segmentation in the industry, researchers find it necessary to study each of these segments before claiming about the market trends, forecasting reports, constraints and business opportunities. Following are the details about the same:
Services: Consulting and integrated services
Advertising Platforms: Mobile advertising and cross-platform advertising
Organizations: Small and medium businesses or SMBs and large enterprises
Geography: North America, Europe, Latin America, Asia Pacific and Middle East and Africa
Solutions: Content delivery, advertisement campaign, integration, reporting and analytics, mobile proximity and other solutions
Devices: Tablets, smartphones, phones, notebooks, laptops, personal computers, smart television devices and other mobile devices
Advertising Types: Short message service (SMS), rich media and display advertising, peer-to-peer messaging advertising, multimedia message service (MMS), mobile digital coupons, voice SMS or outbound dialer, in-app advertising and others
Verticals: Telecommunication and information technology, consumer goods, retail, BFSI, restaurants and hotels, media and entertainment, transportation, logistics, travel and tourism, supply chains, government, manufacturing, packaging, power, energy, healthcare, academia, and others
Market Trends and Forecasting Until 2018
Based on market research reports, that analyze trends in all the aforementioned segments, global mobile advertising market is expected to make remarkable progress in the next few years to come. According to the latest reports, the cross-platform and mobile advertising industry is anticipated to grow at a CAGR of more than 38% from 2013 to 2018. At this remarkable rate, experts are hoping for the industry to become worth more than $76.57 billion in 2018. As of 2013, the same market is worth $15.13 billion. Experts explain that increasing penetration of the mobile market, technological advancements in the existing advertising technologies, rapid growth in the wireless technologies, increasing use of smart devices for advanced communications, shopping, information and entertainment and increasing demand from key industrial verticals are some of the major drivers for the industry.