In the form of network analytics, communication services providers or CSPs have one of the finest tools at their disposal. Network analytics services work with digital networks, global convergence and other technologies used for increasing data traffic and service quality along with reducing revenue per user. Rapidly developing technology is the biggest driver for the global network analytics market. Increasing application areas are also proving to be a huge boost for the global market. Major players across various industrial verticals are interested in making larger investments in the industry, which is a great sign for the global business. As a result, the industry is expected to grow at an impressive rate, which is expected to remain steady within next few years to come.
Categorization and Forecasting Reports Until 2018
Before learning about the current trends and forecasting reports for the industry, researchers state the importance of understanding the basic segmentation in global network analytics market. The industry is segmented on the basis of deployment types, applications, industrial verticals and geographical demands for these services. Detailed analysis of these segments provides essential data about the current market trends, restraints, key drivers, potential growth, business opportunities and threats from different prevailing components of the industry. According to the current trends, North America is expected to have the largest shares amongst different geographical regions of the industry.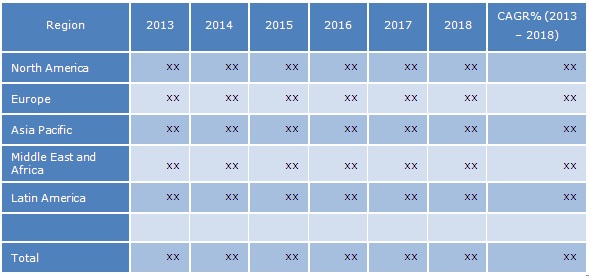 Asia Pacific on the other hand is expected to become the second largest region based on market shares and growth in demand and supply of network analytics services. APAC region is also expected to take over North American market by 2018. Research reports also claim that network analytics market is expected to grow at an anticipated CAGR of over 27% from 2013 to 2018. During this period, the market is expected to become worth $1672.5 million in 2018. As of 2013, the industry is worth $487.9 million. Apart from geographical regions, major shift is expected in the industrial verticals and deployment areas of these services.
Mobile networks, cloud service providers, network operators, communication service providers and emerging markets will show maximum progress from 2013 to 2018. Increasing application areas, rapid adoption of analytics services, growing digitization in emerging marketplaces like Asia Pacific, Middle East and Africa are creating greater opportunities for growth and improvements for the global industry. Cloud based delivery of the analytics services are expected to grow across different business verticals, which will increase opportunities for investments in telecommunication and enterprise businesses.