Different types of minerals are used to coat a base paper. These minerals help to enhance the properties of the papers and add to their existing properties like gloss, brightness, smoothness, etc. Growth in the research and development activities in the types of materials and their applications are expected to drive the global paper coating materials market. Steady rise in demand in this market is also attributed to the increased applications of these papers across different industrial verticals. Industrial growth across the emerging markets is also expected to create business opportunities for the potential players in the market. As a result, major players from around the world are expected to increase their investments within the regions dominating the global industry.
Segmentation in Paper Coating Material Market
The global industry is segmented on the basis of the basic components, like the ty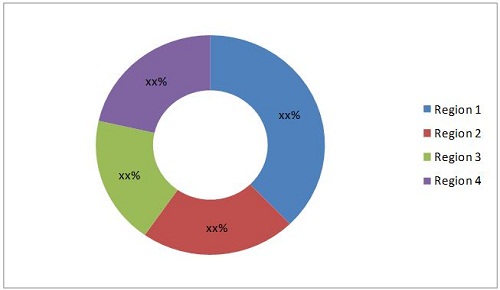 pes, their applications and demand around the world. The types of materials are further divided into GCC, Kaolin clay, PCC, SB latex, Starch, Talc, Titanium dioxide, Wax, and others. Coated 1, 2, 3, and 4 are the basic application segments in the paper coating materials market on the basis of the geographic regions, the global market is categorized into Asia Pacific (Taiwan, China, India, Japan, South Korea, and others), Europe (Finland, Germany, France, UK, Italy, and others), North America (US, Canada and others), and rest of the world. The rest of the world region includes detailed analysis of the regions like Argentina, Brazil, Mexico, South Africa, and others.
Key Market Drivers
The global market is driven by several key factors, which include growth in the demand from the end-user industries like manufacturing, corrugated boxes and binding covers. Wide range of applications across different industrial verticals and increased research and development activities around the world are also projected to provide major business opportunities for the market. Increased number of customers using different products with coater papers has also channelized the growth in this market. The emerging regions like Asia Pacific, Latin America, Middle East and Africa are expected to drive the growth in this market. Apart from the emerging markets, developed countries are also expected to project impressive investment opportunities for the existing and potential players.
What to Expect – Forecasts
Experts suggest that the paper coating materials market is expected to maintain a steady CAGR of over 4%, from 2014 to 2019. At the estimated growth rate, the market is estimated to reach $6.5 billion by the end of the forecasting period, in 2019. Asia Pacific region is expected to dominate the global market. The global industry demand is expected to reach 47,000 KT by the end of the year 2019.