Information technology plays vital role in various walks of life, including the day-to-day activities like parking the vehicles. Improving standard of living is helping people to buy vehicles more sparingly, which also reflect on rise in the global vehicle ownership ratio. Increased number of vehicles hampers the parking systems of the cities and reduces available parking space rapidly. As a result of all this, finding proper spot for parking has become a dreary task for urban population, which they need to tackle on a daily basis. In such situation, solutions offered by parking management market come in handy. Parking management systems are all about smartening the existing ways and operations of placing the vehicles. Inclusion of advanced IT solutions to the conventional methods is providing positive results for the industry as well as the problem of parking.
Drivers and Trends in Parking Management Market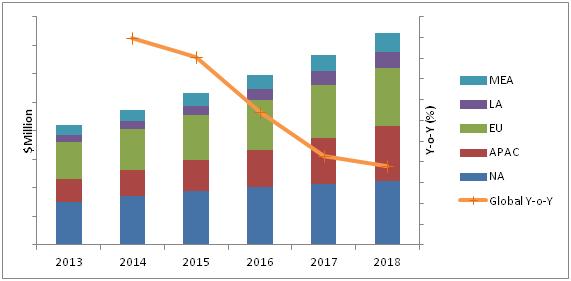 Increased buying power of both developed and developing countries is seen converted into buying more vehicles. This trend is rendering serious issues like traffic and parking space, which is also reflecting into traffic clogging. As results, authoritative bodies and governments from across the world are looking for innovative and definite solutions to this problem. Alignment of all these factors is boosting the existence and growth of parking management market. these management systems help creating intelligent parking systems with automation of the functions like revenue management, access control, permit management parking enforcement, automated valet parking, security and surveillance, slot management and parking guidance.
The advanced parking management systems utilized today enables the site operators to help the customers in various ways. They can easily provide assistance in the matters of time wastage, slot spotting, contactless and cashless payment pre-booked parking slots and enhanced vehicle security. It means, these solutions bring smooth running in operations and management systems for both operators and customers. According to the market research reports for parking management market, smart solutions can help preventing up to 30% of traffic prevention and up to 5% loss of traffic revenue. Rising demand from different parts of the world is the strong driver for the global market for these solutions. Along with developed regions like North America and Europe, emerging markets play a huge role in is growth.
According to the market research reports that define various aspects like market trends, drivers, restrains, business opportunities and future growth claim that the industry will maintain steady growth for the next four to five years. According to the reports, parking management market will grow at a CAGR of over 12% from 2013 to 2018. At this rate, it will continue growing past its current worth of $4.19 billion (in 2013) and become worth more than $7,430.1 million by the end of 2018.