Reliability, quality and safety assurance are considered as the integral components of product development. As a result, enterprises provide special attention to these aspects of their business. Quality management and lifecycle management (QLM) of the businesses have become easier with use of well-designed applications and software programs. These QLM programs help reducing the cost and time and provide easy access to management and controls of quality. The global quality and lifecycle management software market is strongly driven by rising demand and increasing use of these programs by different industrial verticals. Technological advancements as well as demand from emerging markets are also expected to create major rise in demand for the industry, which is also expected to attract newer business towards the industry.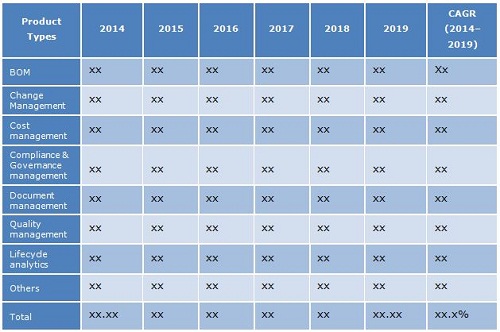 Scope of Research – Segmentation
The global lifecycle and quality management software market is segmented on the basis of the types of solutions, deployment types, size of organizations, industry verticals and geographic regions. The types of solutions available in the market include management of change, document, cost, quality, and compliance, material bills, and others. On-premise and hosted are the two types of deployment available in the industry. These solutions are suitable for both small and medium organizations as well as large enterprises. Business verticals include high-tech, IT and telecom, aerospace and defense, healthcare, life science, consumer goods, retail, transportation and hospitality, education, government, power and utilities, and others. Geographically, the market is segmented into Latin America, North America, Europe, Asia Pacific, Middle East and Africa and other regions.
QLM Software Market Drivers
According to the experts, the quality and lifecycle management software market is strongly driven by four crucial drivers. These driving factors include increasing demand for low manufacturing cost, rising adoption of these software programs in medium businesses, rise in high-tech electronics and smart devices, and rising requirement for better management, especially of the product portfolios. As a result, the lifecycle as well as quality management software programs are demanded from different industrial verticals. Technological advancements in the software and growth in demand for the smart devices are also expected to create investment opportunities for the global industry. Demand from emerging markets like Asia Pacific and Latin America are expected to drive the global market further.
Forecasting Reports
According to the expert analysis of the segmentation, major industry drivers and current trends in the markets, researchers are expecting steady growth in this market during the next few years to come. According to the research reports, quality and lifecycle management software market is expected to maintain a steady CAGR of over 7% from 2014 to 2019. At the expected growth rate, the market is anticipated to reach past $20.41 billion by the end of the year 2019. As of 2014, the market is estimated to be worth $14.29 billion. Asia Pacific and Latin America regions are expected to witness impressive growth in terms of CAGR during the forecasting period. Automotive as well as transportation industries are expected to be the largest contributors in the global market.