Building management systems (BMS) play key role in security, surveillance and lighting systems of a particular building. In modern times, information technology is playing a vital role in shaping the future of the conventional building management systems. Known by the name of smart automation, today's management systems of the buildings have advanced to great levels. Buildings enabled with these systems are known as smart buildings. The rising adoption of these systems across the world is driving the smart building market at an impressive rate. According to the experts, the global market for smart building automation will continue its progress for the next four to five years to come. Advancements in technology are also attributed to the upward growth of the industry.
Global Smart Building Industry- An Overview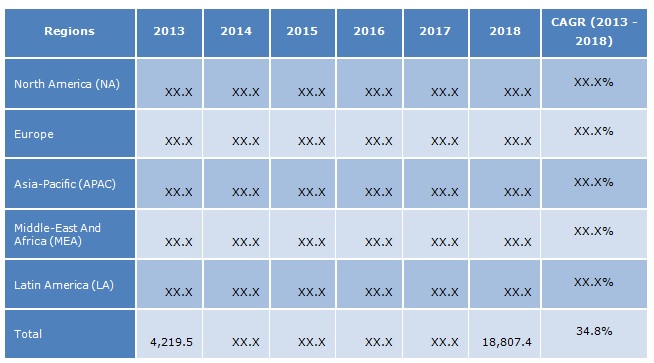 In order to understand the business aspects of this industry, researchers have segmented the global smart building market based on different factors. These factors include the types of building automation systems, networking technologies used for carrying them out, applications of automation systems and geography. Common automation systems available on the market include physical security, building communication and building energy management systems. Applications of these systems are largely spread across institutional, industrial, residential, hospitality and transportation buildings. Bus, power line and wireless communication are the three major technologies used in applications of these systems. Major geographic regions in the market include North America, Europe, Latin America, Middle East and Africa and Asia Pacific.
Market Trends and Forecasting Reports
Rising demand for building automation technologies is the strongest driver for smart building market. Several high growth systems for the market include management systems for building communication, elevators and escalator, parking, plumbing and water management. Rising demand from commercial and residential segments will upkeep the growth in the industry. According to the market research reports, smart building market will grow at a CAGR of 34.8% after 2018. This growth rate is expected to stay constant from 2013 to 2018. During this forecasting period, the market is expected to grow from $4.22 billion in 2013 to $18.81 billion by the end of 2018.
Increasing demand for advanced building automation technologies is driven by rising environmental concerns and awareness towards CO2 emissions, high maintenance and operating costs and comforts of life with improved lifestyle of the customers. Increasing attention towards safety and security of the users is also a strong driver for the market. As far as the restrains are concerned, high cost of the management systems is the strongest hurdle for the industry, especially in the emerging markets.