Traditional lighting technologies work with help of different sources of illumination like gas, electrical filaments and plasma. Solid-state lighting or SSL on the other hand works on semiconductor light emitting diodes or LEDs, OLEDs and PLEDs. Instead of thermal radiation, which is popularly used in incandescent bulbs, these lights work on solid state electroluminescence. The global market for lighting technologies has come a long way with increasing use of solid-state lighting technology. Rapidly increasing demand for these technologies is a vital sign for solid state lighting market. According to the latest research, the global market for SSL is expected to witness strong growth in the near future. This is mainly because of the innovations taking place in the developed regions like North America and Europe. The market is also getting positive response from emerging markets of Asia Pacific and Latin America.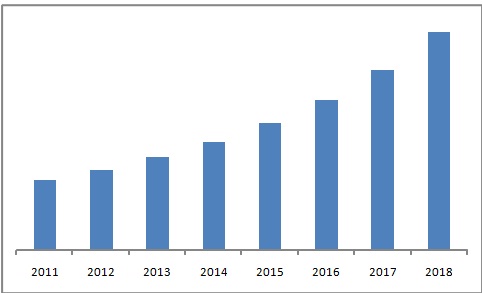 Segments in Solid-State Lighting Industry
Global solid-state lighting market is largely segmented into different types of SSLs, their applications, demand based on end users and geography. The market is elaborately segmented into different types of components, devices and their significant applications. The most common applications of SSLs include lighting, automotive lighting, medical lighting and backlighting. Increasing use of these lights across various end user industrial verticals like automotive, transportation, consumer electronics, healthcare and industrial areas are creating rising demand for these products worldwide. Basic types of solid-state lighting include OLEDs, PLEDs, LEDs, infrared lighting and laser lighting. These lights offer better luminance than conventional source of green lighting. Geographically, the industry is segmented into North America, APAC, Europe and rest of the world.
Driving Factors and Forecasting
As mentioned before, growing demand for green lighting, technological advancements in SSL technology and cost effectiveness of these products are some of the strongest drivers for the global solid state lighting market. Growing demand for advanced technologies from different industrial sectors and developing countries are also creating better business opportunities for the existing businesses in the industry. According to the market research reports, the industry is expecting compound annual growth rate of over 18% from 2013 to 2018. During this timeframe, it will grow on to reach $56.79 billion by 2018. During the forecasting period, Asia Pacific region is expected to emerge as the dominating geographic region. According to 2012 reports, the region was holding largest market share of over 49%, which was followed by North America at 23% and Europe at 19%.