Superabsorbent polymers can easily absorb and retain large amount of liquid, hence find different applications across various industrial verticals. These polymers can easily absorb enormous amount of liquid relative to their own mass. These polymers are used in hygiene products as well as agriculture industries. Growing awareness towards hygiene, especially across the emerging regions is expected to create strong business opportunities in the global super absorbent polymers market. Details of qualitative as well as quantitative analysis of these polymers provide details about the basic trends and driving factors for the market. as per the subject experts and researchers, the industry for these products is expecting impressive growth in the next few years.
Segmentation in Superabsorbent Polymer Industry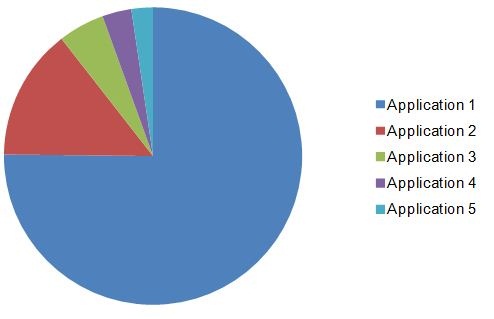 The global market is segmented on the basis of the types of raw materials, products, applications, and demand patterns across different geographic regions. Acrylic acid the main type of raw material used for the preparation of these polymers with excellent absorption qualities. On the basis of the types of products, the super absorbent polymers market is segmented into Polyacrylate/Polyacrylamide Copolymer Sodium Polyacrylate and others. Major applications of these products include adult and baby diapers, women's sanitary napkins, and agriculture. On the basis of geographic regions, the global industry is categorized into North America, Latin America, Africa, Asia Pacific, and Middle East.
Drivers, Restraints and Forecasts
The global super absorbent polymers market is strongly driven by the growing concern towards healthcare and hygiene. Apart from the developed regions like North America and Europe, emerging markets are also concerned towards hygiene and are more aware towards basic healthcare. Government efforts and social organizations are also putting forth the importance of using the products made using these polymers. Impressive applications of these products in agriculture and horticulture for the purposes of water retention and absorption are creating strong growth prospects for this industry. Technological advancements in the market are also expected to increase the applications segment of these products, which is a good sign for the industry in terms of business expansions and revenue channels.
According to the expert analysis, the global super absorbent polymers market is expected to maintain a steady CAGR of over 5% from 2014 to 2019. At this estimated growth rate, the market is projected to become worth more than $8.56 billion by the end of the forecasting period, in 2019. North America is expected to dominate the rest of the regions in terms of market shares. However, emerging markets are expected to witness highest growth in terms of CAGR and adoption of the existing products.