Rapid rise in the global telecommunication industry is influencing the overall progress of the information technology and telecom industry on the whole. Technological advancements and widespread dependency on technology are some of the major influencers for the rising demand in the telecom IT services market. As a result, the industry is expecting to continue its impressive growth in the next few years to come. This growth is majorly driven by different end-users industries and penetration across the emerging regions of the world. Complex portfolios of business operations are also made the market services more complex. Growing demand for information technology to manage this complexity is driving the global market.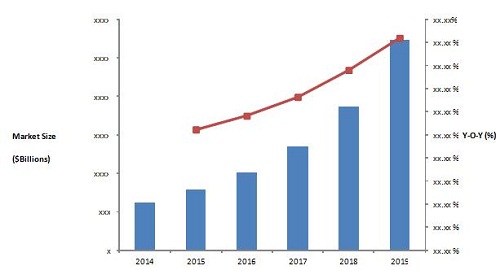 Drivers for Telecommunication IT Services Market
According to the expert researchers, major drivers for the market include financial pressures on the telecommunication operators. Apart from that, competency needs of the businesses are also creating rise in demand for this industry. Rising pressure to maintain the current growth rate in the competent market and maintaining profitable operations in the telecommunication market are also making the key players in this market to reach out to the information technology market. Major hindrances for the telecom IT services market include competition, high capital expenditure and changing government laws. Despite these restraining factors, researchers are expecting impressive growth rate for this industry. This growth is especially driven by the rising demand and adoption of the IT services across the world.
Segmentation and Forecasting Reports
The global telecom IT services market is segmented on the basis of the types of solutions, deployment, end-users, and geographic regions. the types of solutions include network management, CRM, enterprise mobility, mobile commerce, OSS, BSS solutions, supply chain planning, asset optimization, user profiling, digital VAS, and such other solutions. These services are available in both on-premise and cloud base formats. Major end-users in the market include small and medium businesses as well as large organizations. Geographic regions of the market include Asia Pacific, North America, Middle East and Africa, Europe, and Latin America.
As per the latest analysis of the global market, researchers are anticipating impressive growth in the global telecom IT services market. According to the research, the industry is estimated to grow at a projected CAGR of over 28% from 2014 to 2019. At the estimated compound annual growth rate is expected to become worth more than $233.05 billion by the end of the year 2019, which is currently estimated to be worth $67.38 billion (in 2014). North America is currently dominating the global market. However, emerging markets are also expected to witness impressive growth rate during the next few years to come.