Whether you are running a small business or head a large multinational organization, marketing and market research becomes highly essential. Both these factors boost profitability, customer reach and growth of your respective business. While marketing helps taking your products to the customers, business research helps you to determine the ideal customers who are looking for similar products. It is an easy and obligatory step towards successful understanding of the existing customers. Experts also claim it to be the key to determine the potential customers.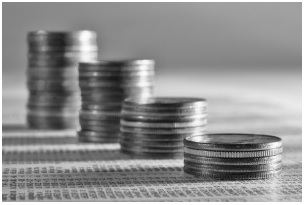 While planning for a research project, determining budget becomes highly debatable topic. Many assumptions and precautions set by experts from around the world make the process even more complicated. Be it a small business or mega product launch determination of budget largely depends on several essential factors. For instance: determination of the exact budget of the market research project, which is the primary stage of this process. Setting suitable, overall project budget helps allocation of the exact budget to set aside for research.
Three Things to Consider While Determining the Budget
When you determine overall budget for your project, you need to set aside certain percentage to take care of the market research expenses. Make it a point to keep aside reasonable portion to make sure you do not run out of money midways. Following are some other considerations while forking budget for industry research:
Syndicated Research
Syndicated market research reports are often underrated by amateur analytics. These reports help gathering vital clues about your particular topic. They cost less and provide rather large amount of information for the future reference. Before deciding to go for custom research, one needs to be sure that the amount of money and efforts that you are spending to collect the data which is already gather by some other reliable sources. Once you have collected the generic data, you can easily dedicate limited budget to gather custom data, specific to your topic.
Separate Budget for Custom
As mentioned before, completely custom market research reports cost more. If you have decided to commission complete custom research, make sure you have adjusted the budget according to the requirements. Not only do custom projects cost more they also consume more research time. Although the successfully answer your specific questions with extensive information, they come at their own prices. Keep this factor in mind while determining the market research budget.
Understand Latest Scenario
Going by the rule – one size does not fit all, you need to be prepared to spend efforts and resources to get the information that you want. As many experts suggest, market research is an investment that one does to succeed in their business endeavors. On the course of this investment, you need to educate yourself and your team about being realistic and sticking to the practical expectations. While doing so, you also need to understand the present day scenario in the researching industry. Such information always comes in handy in getting your hands on the right kind of research reports at suitable prices.
Gather knowledge about the prices of top level reports, product detail reports and full market research reports. By doing so, even when you employ a team to create a new report, they can easily work well within their limitations with the accurate knowledge about the present situation in the industry.