Video surveillance is one of the most commonly used security tools that help monitoring the properties and people to deter any kind of loss. These systems are nothing but a combination of software and hardware components that analyze and record the activities in a visual format. Strong rise in crime rates and advancing technologies in surveillance systems are some of the major driving factors for the video surveillance market. According to the experts, growing demand from the emerging markets is also expected to play a crucial role in the current rate of development for this industry. Many established players in the market are considering investments in the emerging markets for exciting business opportunities.
Video Surveillance Systems Market Drivers and Restraints
According to the experts, implementation of video analytics is expected to provide major growth traction for the video surveillance market. Installation of high power adaptors and advanced real-time monitoring technologies are also expected to drive the market during near future. Rising demand for high definition (HD) cameras at the most critical environments is also considered to be a major factor contributing to the growth of this market. Rise in security threats is driving the demand for physical security, which is contributing to the growth in demand for video surveillance. Major restraints for the market include privacy issues and high costs of the strong network connections. Inconsistency is also a major challenge for the market as well as the industry service providers.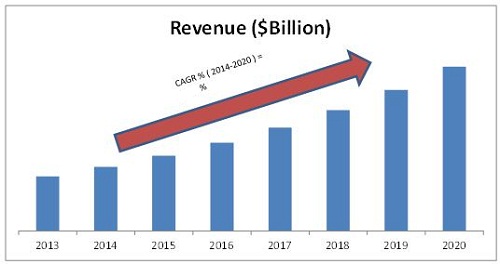 Market Segmentation and Growth Prospects
Researchers segment this market on the basis of the types of systems, which include IP video and analog video systems. Based on the types of applications, the market can be segmented into industrial, commercial, residential and infrastructure. Major geographic regions in the market, which include North America, Europe, Asia Pacific and Rest of the World, are further segmented on the basis of the leading countries in these regions. As per the researchers, the video surveillance market is expected to witness growth at an impressive CAGR by 2020. During the next few years, the market is estimated to grow at a CAGR of over 23% to reach $42.06 billion by the end of the year 2020. The healthy compound annual growth rate (CAGR) of the market is attributed to the rising demand for these systems.
As per the experts, the video surveillance market is expected to witness major growth opportunities with increasing demand for cloud-based storage services and rise of network cameras. Rising demand for comprehensive products in the market is also putting pressure on the industry manufacturers to deliver the best systems with advanced technologies.
Ask for Sample Report!