BYOD or bring your own device is the newly introduced policy that allows employees to bring personally owned devices to work at their workplaces. This policy also allows them to access privileged company applications and information on their own devices like smartphones, laptops, tablets and other smart devices. Apart from business environments, BYOD is also practiced in education settings for lower as well as higher study formats. Rising adoption of this policy and growing demand for timely access to vital information are some of the strongest drivers for BYOD market. Developments in emerging markets are driving the demand in the industry. Rising importance of BYOD is a positive sign for the global industry.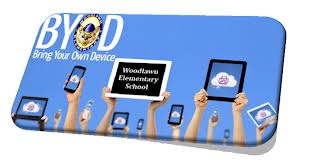 Segments in BYOD Market
Global market is segmented based on the software, industry verticals, end-users, stakeholders, and demand scenario across various geographic regions. Software applications of BYOD include mobile applications management (MAM), mobile device management (MDM), mobile content management, and mobile email management telecom expense management, etc. Smartphones, mobile phones, laptops, tablets and other such devices are the most common end-users for bring your own device policy.
Stakeholders in the industry include device manufacturers, system integrators, enterprise mobile software and security provider, wireless network operators, application developers, content developers, mobile device manufacturers, device suppliers, venture capitalists and system integrators. Geographically, the industry is categorized into Europe, North America, Latin America and Asia Pacific. Based on industry verticals, BYOD industry is divided into retail, consumer goods, logistics, transportation, manufacturing, IT and telecom and other industries.
Growth Prospects from 2014
Based on market research reports for bring your own device market, the industry is expected to progress at an estimated CAGR of over 15% by 2017. At the expected compound annual growth rate, the market is poised to become worth $181.39 billion by 2017. Geographically, North America is expected to dominate the global market with an estimated CAGR of over 12%. At the estimated rate, the industry in this region will reach $58.60 billion by 2017. Rising investments in remote areas require employees to travel for work purpose often, which becomes easier while traveling with their own devices.
Timely access to the crucial work information from different locations is also a key driver for the industry. Technologies like enterprise as a service and other programs are also driving growth in the industry. Developments in the emerging markets are also expected to drive the global market.