It is essential for people to consume only the recommended amount of sodium, which helps avoiding all the health concerns and side effects associate with it. However, people from most developing countries consume more sodium that what is recommended in the form of fast foods, packaged foods, fried foods, dairy products and bakery foods. This is the major reason for the many governments to regulate in the sodium consumption of the world. This basic trend is driving the global sodium reduction market, which is expected to grow at a steady rate. According to the expert researchers, the global industry for salt reduction has a healthy future, thanks to the rising awareness and applications.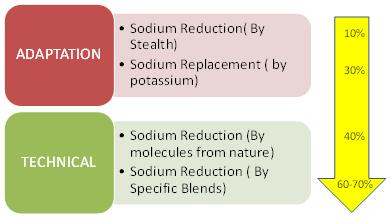 Key Takeaways
Products available in the sodium reduction industry remove sodium contents from food products. The market initially faced mixed response as the customer were not approachable and ready to compromise on the taste of the foods that they ate with high sodium. Once they got assured that salt reduction additives do not interfere with the taste of their foods, the market started picking up. Various governmental and non-governmental organizations are also credited to this changed approach and rising awareness about high sodium diet. All these factors are contributing towards bright future of the global sodium reduction market, which is a great sign for the existing players as well as new entrants.
Segmentation
Global industry is segmented based on the types of salt reduction additives, their applications, ingredients and demand patterns across various geographical regions of the world. Based on geographical demands, the industry is segmented into North America, Asia Pacific, Europe and Rest of the world. Several other ingredients used in the market include trehalose, nucleotides and hydrolyzed vegetable protein. Based on the ingredients, the industry is segmented into mineral salts, amino acids and yeast extracts. These basic ingredients available on sodium reduction market have varied applications across the business verticals like frozen foods, dairy products, snacks, meat products, seasoning, sauces, confectionary and bakery foods.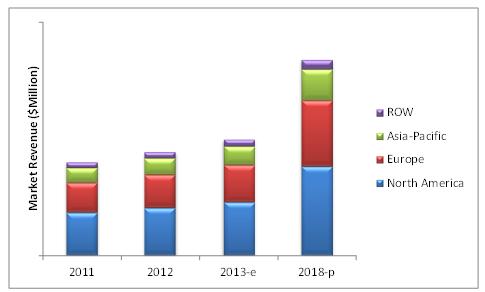 Forecasting
According to the market research reports, the global sodium reduction market is dominated by mineral salts, which dominate around 60% of the market shares. Mineral salts are followed by yeast extracts and other products. Based on the current market trends, the industry is expected to grow at an estimated CAGR of 11.0% from 2012 to 2018. North America is the dominated geographical region, which is mostly dominated by United States of America. As far as forecasting is concerned, experts claim Europe to be the fastest growing region, which is expected to dominate the future. European market is followed by countries in Asia Pacific region.