Huge growth in energy demands is increasing pressure on global power sector. Apart from residential use, power plays a vital role in the regular work of almost all the industries in the world. As a result, uninterrupted supply of energy provision is vital for governments across the globe. Power companies are expected to provide advanced solutions and power generating facilities to meet the rising demand across different industrial sectors. In such demanding scenario, combustion controls market is making rapid progress. According to the experts, rapid industrialization of emerging markets of the world and their increasing demand are the strongest drivers for the combustion controls, systems and equipment market of the world. Hence, experts claim the industry to make steady growth for the near future.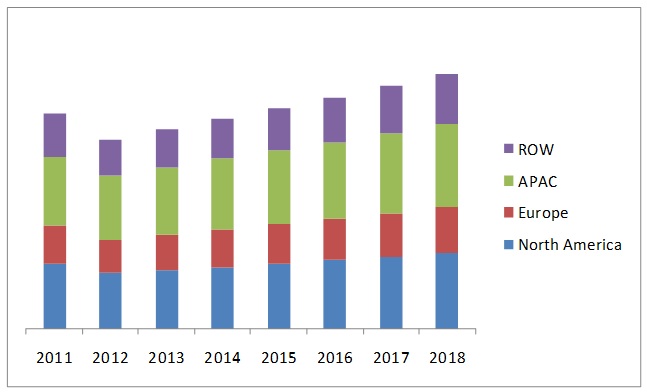 Market Drivers for Combustion Controls Industry
Globalization has fair share in rapid industrialization of the world. Most underdeveloped and developing countries are investing into different industries and making rapid economic progress. Emerging markets like APAC, BRICS, MEA and Latin America are expected to continue their upward curve in industrial growth, which seeks greater amount of resources like power and electricity. This demand for power is vital for overall growth in combustion controls market. Developing countries from APAC region like China and India have ambitious five year plans, which will directly influence growth in global market for these equipments. In order to meet these rapid demands, key manufacturers are also adopting advanced technologies and investing into beneficial and futuristic technologies. These factors are also anticipated to play vital role in progress of global combustion controls, equipment and systems market.
Segmentation
Global combustion controls market is largely segmented based on three factors, which are products, their applications and demand across different geographic regions. The product segment of the global market covers different instruments, components and different control and power monitoring instruments. Some of the common components of the systems include boilers, gas turbines, incinerators and thermal oxidizers. Combustion controls, systems and equipment have diverse applications across different industrial verticals like cement, metallurgy, processing, energy and power, refining, petrochemicals, marine and aerospace industries. Geographically, the industry is divided into four major segments including Europe, North America, Asia Pacific and rest of the world.
Forecasting Reports
According to the market research reports, combustion controls market is anticipated to grow at a compound annual growth rate of over 5% from 2013 to 2018. During the forecasting period of over five years, the industry is expected to become worth more than $118.19 billion by the end of 2018. In 2012, the market was worth $87.87 billion. Strong growth is expected to in the emerging regions of Asia Pacific, which is a great sign for the global market. according to the experts, the growing resistance towards nuclear power will also play a positive role in the overall growth of these product on global scale.
Read on more posts from Semiconductor Industry:
http://www.marketsandmarketsblog.com/market-reports/electronics-and-semiconductors