First commercialized in 1960, membrane technology has been used for mechanical separation of various gaseous and liquid substances. From applications like kidney dialysis to water filtration, this technology is being used across different industrial verticals. Versatile applications are one of the key features of this technology, which is witnessing technological advancements since the recent past. According to the experts, the global membranes market is set to grow at a healthy growth rate. This progress of the industry is driven by the rising demand from different industrial verticals. Growth in industrialization is also expected to play a crucial role in the overall growth of this industry.
Major Drivers and Restraints for the Market
Growing demand for membranes is strongly driven by innovative applications. According to the researchers, there is a strong global demand for this technology around the fields like water management, waste water management, food and beverage industries and pharmaceutical sector. Innovative applications are expected to create strong growth prospects for the industry in the years to come. Strong demand from the emerging markets like Asia Pacific, Latin America and Middle East and Africa are also expected to drive the market in the years to come. Technological advancements are expected to broaden the applications segment of the market.
Segmentation and Forecasts for the Market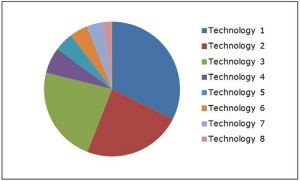 Researchers segment the global membranes market on the basis of the types of materials, technologies, applications and demand across different geographic regions. The materials include polymeric, non-polymeric and such other types of materials. The polymeric materials are categorized into polyethersulfone, cellulosic, polysulfone, fluoropolymers, polyamide, and such other materials. The non-polymeric materials include titania, zirconia oxide, alumina and other such materials. The technologies are categorized into gas separation, pervaporation, RO, MF, NF, UF, dialysis and so on. Basic applications of the membranes are found across the industries like food and beverages, medical and pharmaceuticals, water and wastewater management, industrial gas and chemical processing, etc.
According to the research reports, the membranes market is expected to grow at a healthy CAGR of over 9% from 2014 to 2019. At the expected growth rate, it is estimated to be worth $29.31 billion by 2019. Asia Pacific and North America are expected to be the market leaders in terms of market share, demand, growth and consumption of products. Asia Pacific is expected to be the fastest growing market for these products with rapid advancement and demand from the segments like wastewater management.