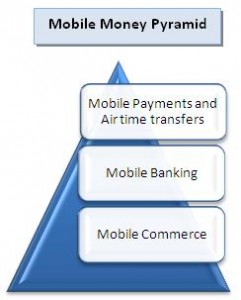 Technological advancements have made millions of lives easier. They have bought peace into numerous day-to-day activities that are otherwise rigorous. Mobile payment or transfer is one of them. These are payment services made through mobile devices. These transactions have a strict regulation under financial departments. Ubiquitous availability of mobile devices, stunning growth of the telecommunication industry and convenient that it offers, global mobile money market is booming with prospects for business, revenue and technological advancements.
Segmentation
Global mobile money market is large and has great segmentation, which is widely based on business verticals, money transaction modes, nature of payments, location of payment, types of purchase and geographical demands. Based on geography, the market is divided into five segments, which include North America, Latin America, Middle East and Africa, Europe and Asia Pacific. Based on location, the market is segmented into remote and proximity payments. Some common business verticals that use mobile payment include banking and finances, hospitality, media and entertainment, telecommunication, consumer goods, retail services and several other business verticals.
Applications
General transaction modes used in the mobile money market include smartcards or NFC, SMS, mobile web or WAP, direct mobile billing, USSD or STK and several other common transaction modes. The nature of these transfers is divided into four basic types, which include person-to-person, business-to-business, business-to-person and person-to-business. The types of purchases made with mobile transfer are categorized into several types that need equal consideration in researching for the mobile payment market. These categories include top up and airtime transfer, merchandise and coupons, money transfer and payments, food and travel ticketing and buying digital and several other products.
Opportunities
Rewarding business opportunities is the biggest potential available for the businesses looking to thrive in the global industry for mobile transfer. The business environment for these services consists of various industries, including financial institutions, handset providers, mobile money platform providers and mobile network providers. All these elements make this market complex and interdependent. However, the industry has huge revenue potential thanks to the different opportunities available in different geographical parts of the world. Providing living replacement for carrying cash and cards is the major aim for the industry, which is driving technological advancements.
Market Trends
Booming prospects of the IT and telecommunication industry has worked wonders as far as the global mobile money market is concerned. According to the recent finding, from 2013 to 2018 the global market is estimated to grow at a remarkable CAGR of 82.4%. at this rate, the market is expected to cross one trillion mark at the end of 2018. As of 2013, the market is set at US $234.4 billion, which is expected to reach $1399.7 Billion at the end of 2018. These trends are heartening for the industry and a positive sign for the new entrants looking for attaining bigger goals in this market. The industry is targeting developing and underdeveloped market for better opportunities, which improves the prospects.