Waterborne coatings are made using water as the major solvent. This process makes the paints and coats environment-friendly. This type of coating is commonly used in many applications including plastic, furniture, wood and printing inks. Strong characteristics of these products including flexibility, hardness, and stain and corrosion resistance makes these products popular across different industrial verticals. Awareness towards environment and demand from the emerging markets are expected drive the global waterborne coatings market. The industry is expected to witness steady growth mainly because of the green living initiative from different industrial verticals and changing technologies in order to attain more eco-friendly products.
Segmentation in Waterborne Coating Market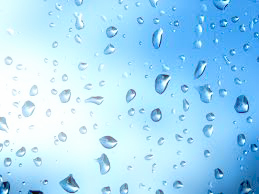 Experts segment the global market into different components, which include types of resins, applications of these coats and geographic regions of the global market. The types of resins used in the production of these coatings include polyester, acrylic, polyurethane, epoxy, PVDC, PVDF, PTFE, alkyd, and such other products. On the basis of applications, the global waterborne coatings market is segmented into protective, automotive, architectural, wood, general industrial, marine, coil, wood, packaging and such other applications. Geographic regions of the market include North America, Asia Pacific, Western Europe, and rest of the world. Analysis of all these segments provides details about the latest trends, drivers, restraints and future opportunities.
Drivers and Opportunities
According to the experts, the global waterborne coatings market is strongly driven by highly growing geographic regions. These regions include Asia Pacific, North America and rest of the world. Thanks to r
apid rise in demand in these regions, this industry is also witnessing steady growth. This rise in demand is driven by the growing applications and awareness towards environment friendly products. Strong investments by the key players, within these regions are also expected to drive the demand in the overall market. Business expansions and mergers with large players are also presenting major growth opportunities for the small players. Increasing support from the government is also a welcome sign as far as growth of the industry is concerned.
According to the latest research reports, the waterborne coatings market is estimated to be driven at a high CAGR in order to become worth more than $77,838.71 million by the end of the year 2019. Asia Pacific region is expected to dominate the global market in terms of growth rate, revenue channels and demand from different industrial verticals. North America and rest of the world region are also expected to maintain healthy growth during the study period of the overall marketplace. Technological advancements are expected to help the market maintain healthy growth in the years to come.