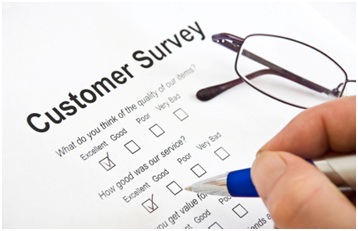 One of the most complex processes of starting a business is to understand the serving point of it. This service point is none other than the target customers, who are looking for the exact products and services that you are planning to deliver. While market research is cited to be the easiest and simple solution to understand the potential customers, one also needs to take care of the basic aspects of performing accurate research project. One of the most common practices of market or business research is – survey. They are one of the most inseparable parts of the business analysis process, hence needing careful planning and maximum attention.
Planning and Delivering the MR Survey
Finding the suitable channels to distribute your surveys is as essential as planning for its accuracy and detailing. With increasing usage of information technology and the era of online market research, planning, creating and distributing surveys have become easier. Online surveys are the most common types of tools used for gathering opinions of the existing and target customers, who are capable of giving honest and resourceful information about a particular product, service, brand or company. Preparing surveys of online customers is easy. However, finding the most suitable channels to distribute them is rather difficult and time-consuming, especially for a layman.
Easy Survey Distribution Tools for Market Research
Most experts stick to the most basic way of distribution for market research surveys, which is using emails. Emails are quick, simple and cost effective. There are two ways to use emails as distribution channels for your surveys. You can either use them to upload the emails of the respondents and then create a list to distribute to the entire list. Or you can also paste the link in the mail body and send it to the desired recipients. Apart from email, following are some other ways that are popular for online surveys. These include: Social media, website embedding, pop-ups and QR codes.
Social media: The biggest advantage of using social media is that it allows you to brainstorm about the survey and send it to a larger community. However engaging content and catchy introduction is vital.
Embedding: Self hosted blogs serve useful in this purpose. You can easily embed the survey inside one of the blogs and leave the rest up to the post itself.
Pop-ups: Pop-up survey is gaining popularity amongst market research companies working with online analysis.
QR code: Generating unique code is also the latest addition in the distribution method. It can also be embossed on the business cards as it serves dual purpose.
All of the aforementioned survey distribution tools are easy to use and they do save a lot of time and efforts to bring in the desired results. Market research is a multiplayer process, which comprises of several complex processes. Using easily available online tools is a step closer to making your research process easier and fruitful.