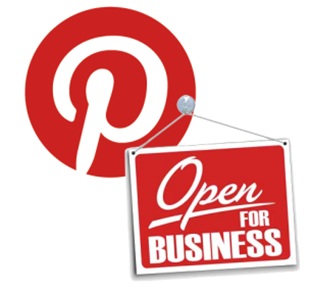 Digital marketing strategy has a stronghold on various businesses from different parts of the world. Similar to market research, digital marketing strategy also depends on the anticipation about consumer behavior towards a particular product and their overall behavior as a buyer for particular product or service. When blended to perfection, business analysis and digital marketing can do wonders for your brand. One of the strongest social media networking sites, Pinterest is emerging as a strong digital marketing tool for many businesses, which has taken various researchers by surprise.
Pinterest beyond Entertainment
According to a recent report, Pinterest is one of the fastest growing social networks, which is also drawing more traffic to the publishers than most of its counterparts. The website is much more than just a place to share funny images and fancy boards, but it does gives powerful vibes as one of the strongest tools to gather market data and consumer intelligence. The biggest asset of the website is its basic nature of picture sharing. Pinning the favorite pictures adds informative touch to the thoughts that the customers share on the website. They are more personal and customized, which takes you several steps closer to what the customers think. Research from different leading market research companies the use of this website has increased significantly in the past one year. This growth was not only restricted to social interactions but it was majorly concentrated at online shopping.
How to Use Pinterest for Market Research?
It is time businesses started marketing for their products and services on social media. Websites like Pinterest can be easily maneuvered by marketers to connect with the customers, search for similar products and competitors and conduct thorough market research. However, for a total layman, who still hasn't got hang of the ways to use this website, here are some useful tips:
First and foremost is to get a hang of its jargon. Learn about the terms and language used on the website before getting started with it. Learn the basic difference and utilities of Pins, Repins and Pinboards.
Build a strong company profile on the website, which you can do by making slight changes than a personal account. Once you open the account, the basic thing that you need to do is to create interesting boards.
The Pinboards on your profile need to be interesting, engaging and relevant. Always stay on the topic and share the best images and data with your followers, who are interested in that niche. Remain reasonable and practical, while sharing the images.
You can make use of interesting infographics, highlight reels etc. Also, think of introducing your team members, board members and other components of your organization in a creative way. Share company history with the followers.
While using Pinterest for market research, never forget to evaluate your strategy and make appropriate changes. The data that you generate though social sharing can be utilized to evaluate the customer behavior and form accurate research reports based on digital information.